Minima
Minima is a collaboration between Trias and FabPreFab, a construction company focused on delivering high-quality, prefabricated homes. What began as a single design has since evolved into a series of modular housing options, all of which aim to provide sustainable architectural homes to a broader audience. 
The original Minima is a twenty-square metre, single module design. Envisaged as a self-contained house, and yet flexible in its floor plan, it can act as a 'tiny house', rural retreat, studio apartment, or backyard room.   
The first version of Minima is essentially a studio apartment, built as a discrete home. It includes a transformable living and sleeping space, a kitchen, and a bathroom. There is room for a table, and a daybed for reading and relaxation. 
In other versions of Minima, these base functions are reconfigured, allowing modules to become home offices, music practice studios, or spare rooms. With larger options, as many as five Minimas interlock together to make homes. This speaks to the design's inherent flexibility and ability to be appropriated.    
Minimas are simple to commission and install: being prefabricated, they arrive on site preassembled. This drastically reduces construction timelines and costs, and removes many of the unknowns associated with bespoke building.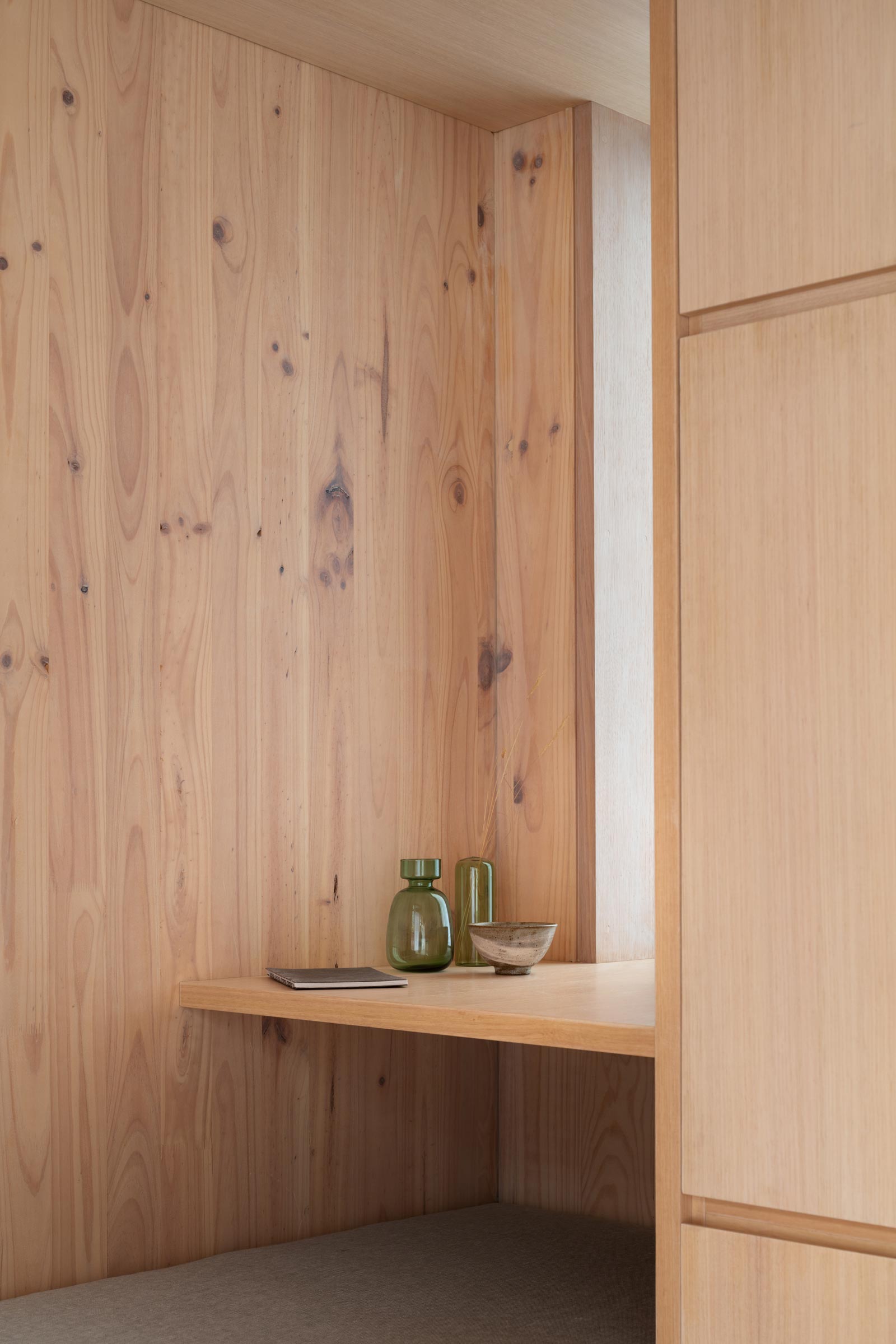 Type

Location

Client

Status

Builder

Engineer

Interior Design

Photographer

Recognition
Each Minima relies on a common planning strategy, whereby built-in cupboards and shelves wrap around the room's edge, creating an open, changeable centre. The bathroom is pulled to one side, with the option to place a kitchen adjacent. This simple configuration ensures that Minima is practical and functional, despite being relatively small. 
A feeling of spaciousness is also created by the main doors, which stack away to leave a clear opening to a garden or distant view. For privacy, curtains and timber screens pocket away, adding layered softness. 
Embodied and operational carbon impacts have been carefully considered in the design of Minima. To begin with, the design encourages small footprint living. The compact floor plans promote a lifestyle of responsible consumption over excess, minimising waste and ongoing energy use. In this sense, Minima is a modest, attainable, and well-designed alternative to the large, energy-intensive homes that popularise Australia's housing market.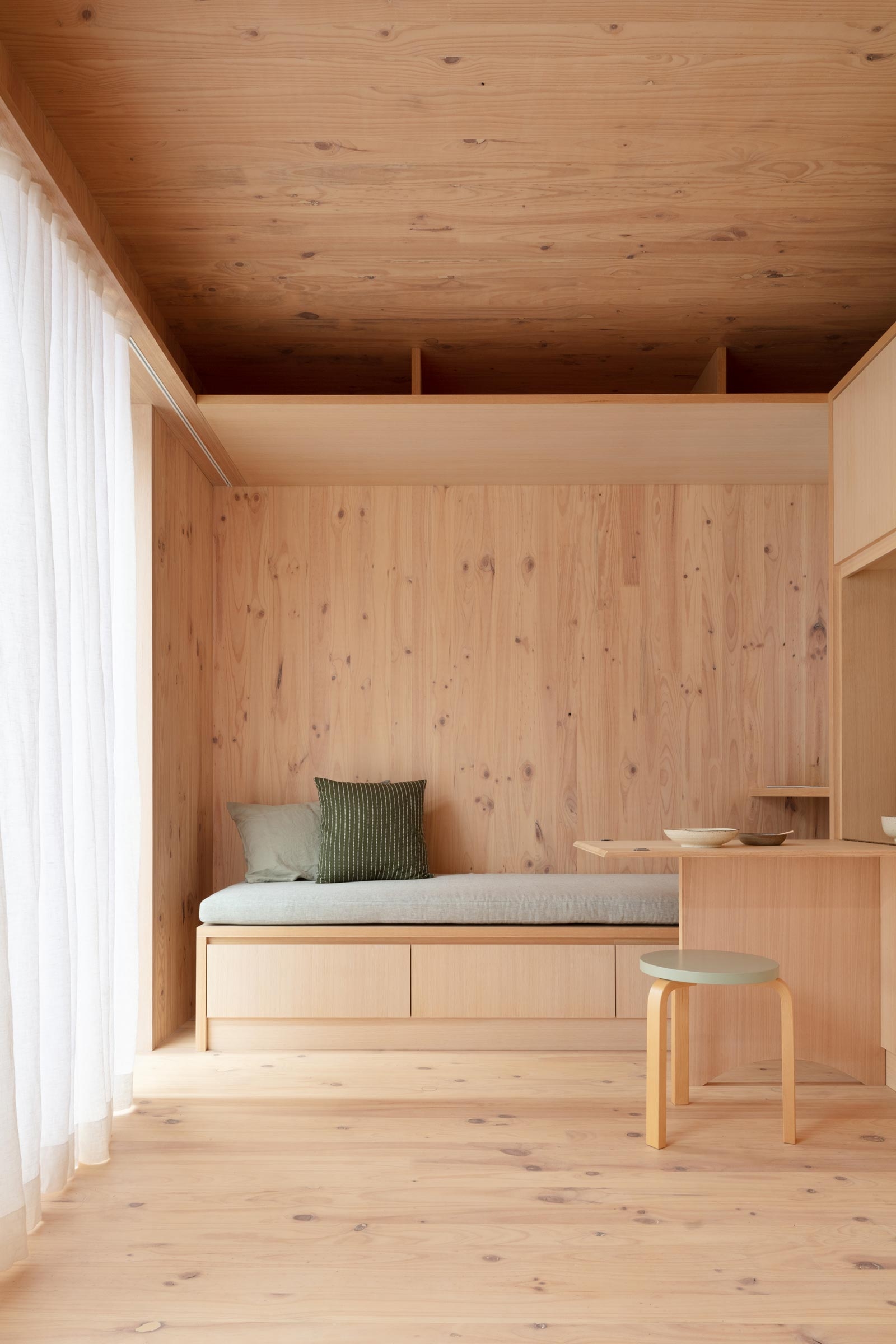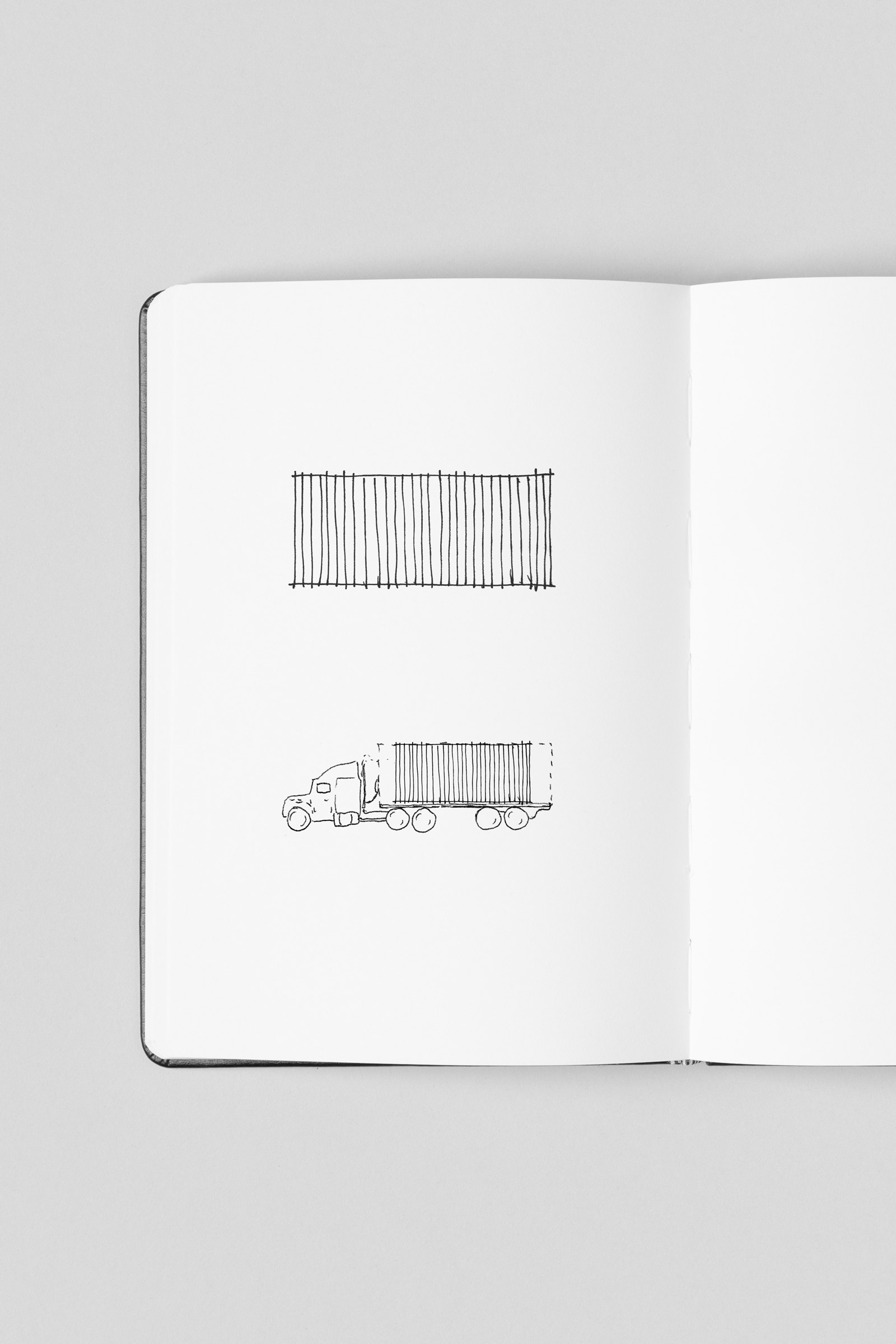 1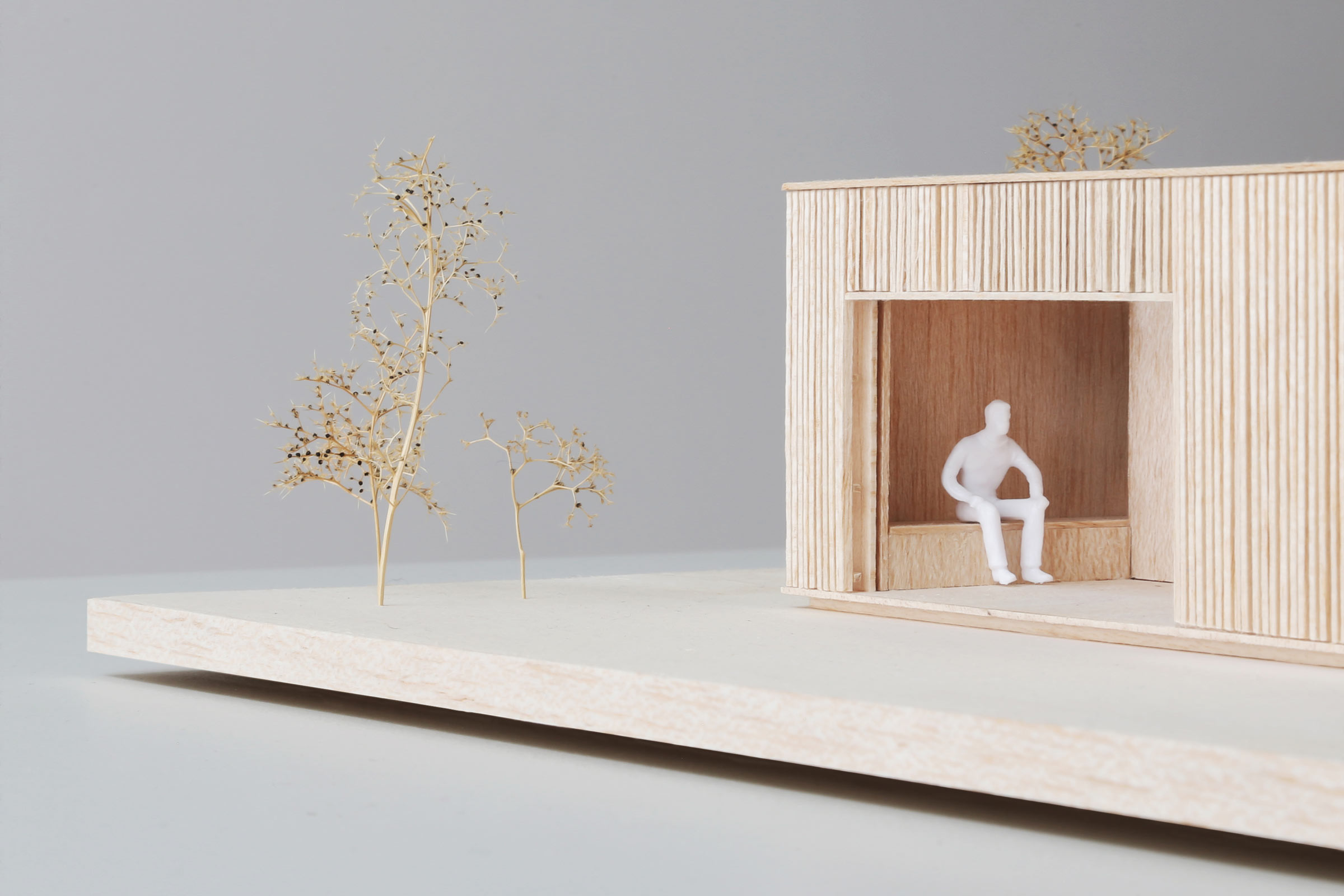 2
Further, Minima is made from cross-laminated timber (CLT), a material which uses renewable, fast-growth softwoods that sequester carbon. We have partnered with Australia's first cross-laminated timber manufacturer, X-Lam, to deliver the CLT panels. In a manner of hours, these pieces are then assembled into modules in FabPreFab's factory. After the  finishing and construction are completed, each Minima is trucked to site and installed in place.
Aside from being environmentally responsible, the cross-laminated timber – which is left exposed across Minima's internal walls, floors and ceiling – is warm and gently whorled. The resulting interiors are healthy and inviting.
Elsewhere, materials were consciously chosen to compliment this natural warmth. The cladding is a darkened Australian Cypress, which offsets the honey-toned CLT. The bathrooms are lined directly in porcelain panels, while Victorian Ash adorns the joinery. The palette is deliberately restrained to make each space feel uncluttered and calm.  
Minima offers a genuine alternative to our current housing choices. For far too long, those within the Australian housing market have had two options: to purchase an off-the-plan home, or to design something bespoke. Minima is, in many ways, a third alternative. As an architecturally designed home, it is smart, sustainable, well-built, and meticulously crafted. Minima is, therefore, a timely contribution to our built environment; one which offers an alternative, low impact way to live and build.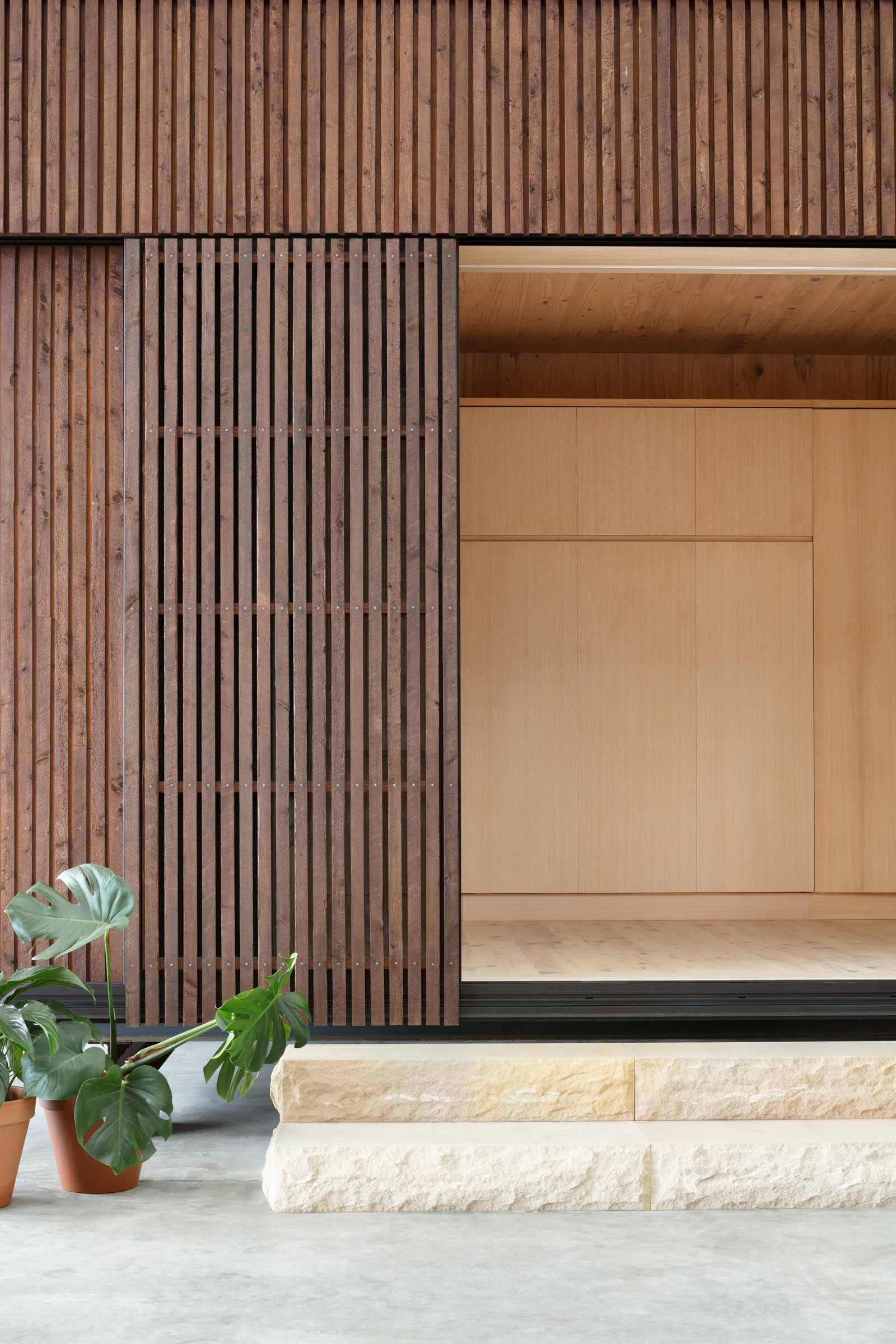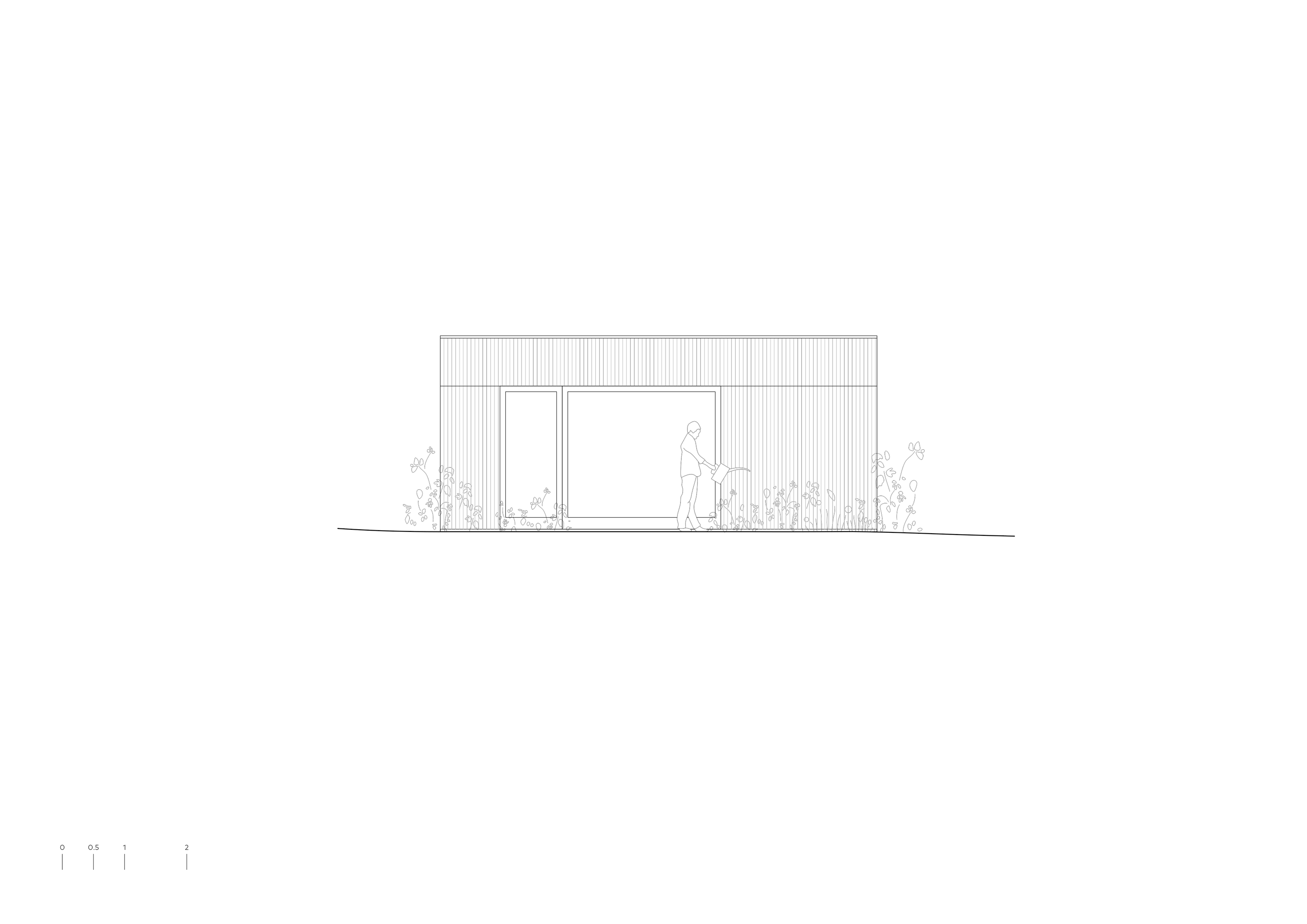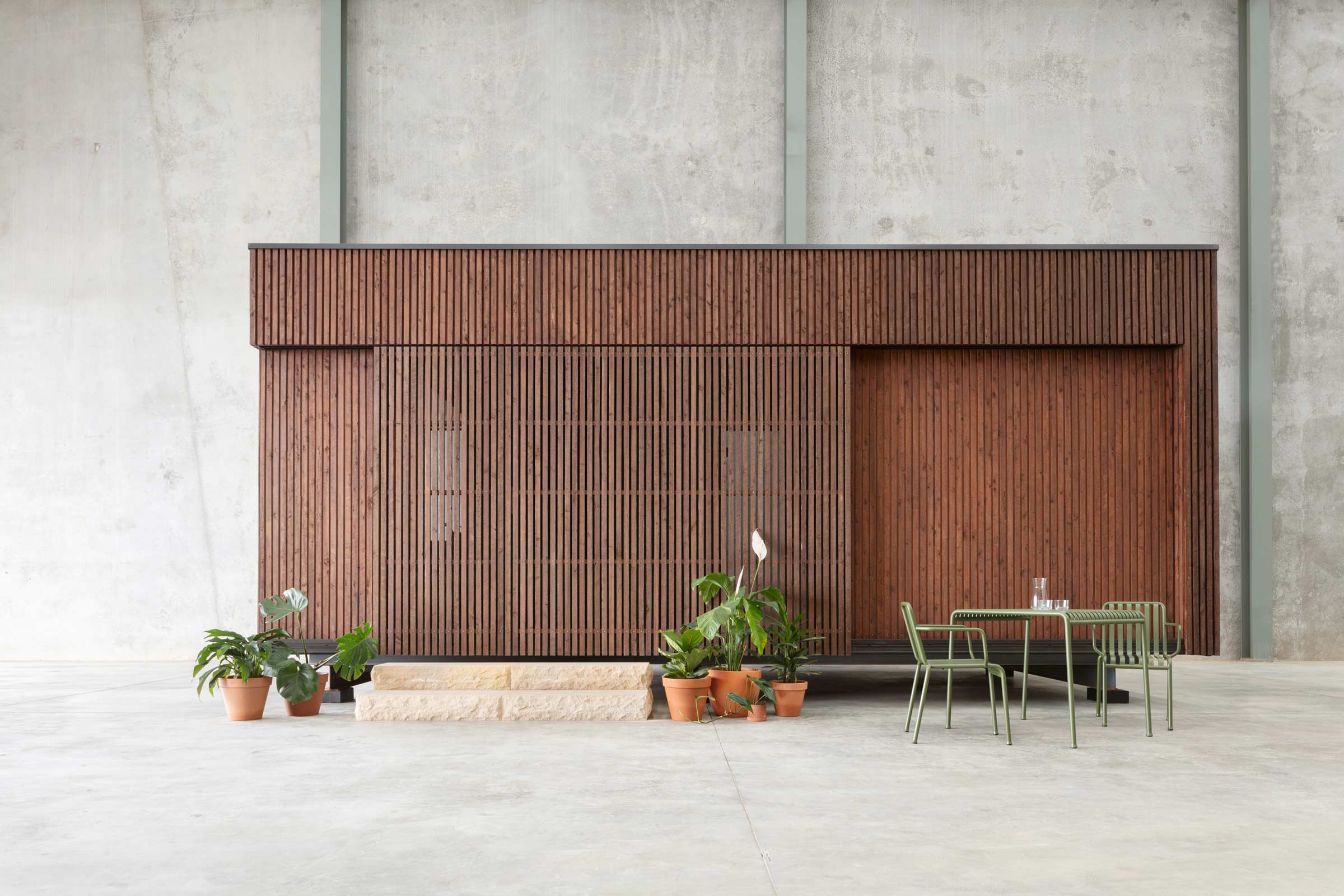 1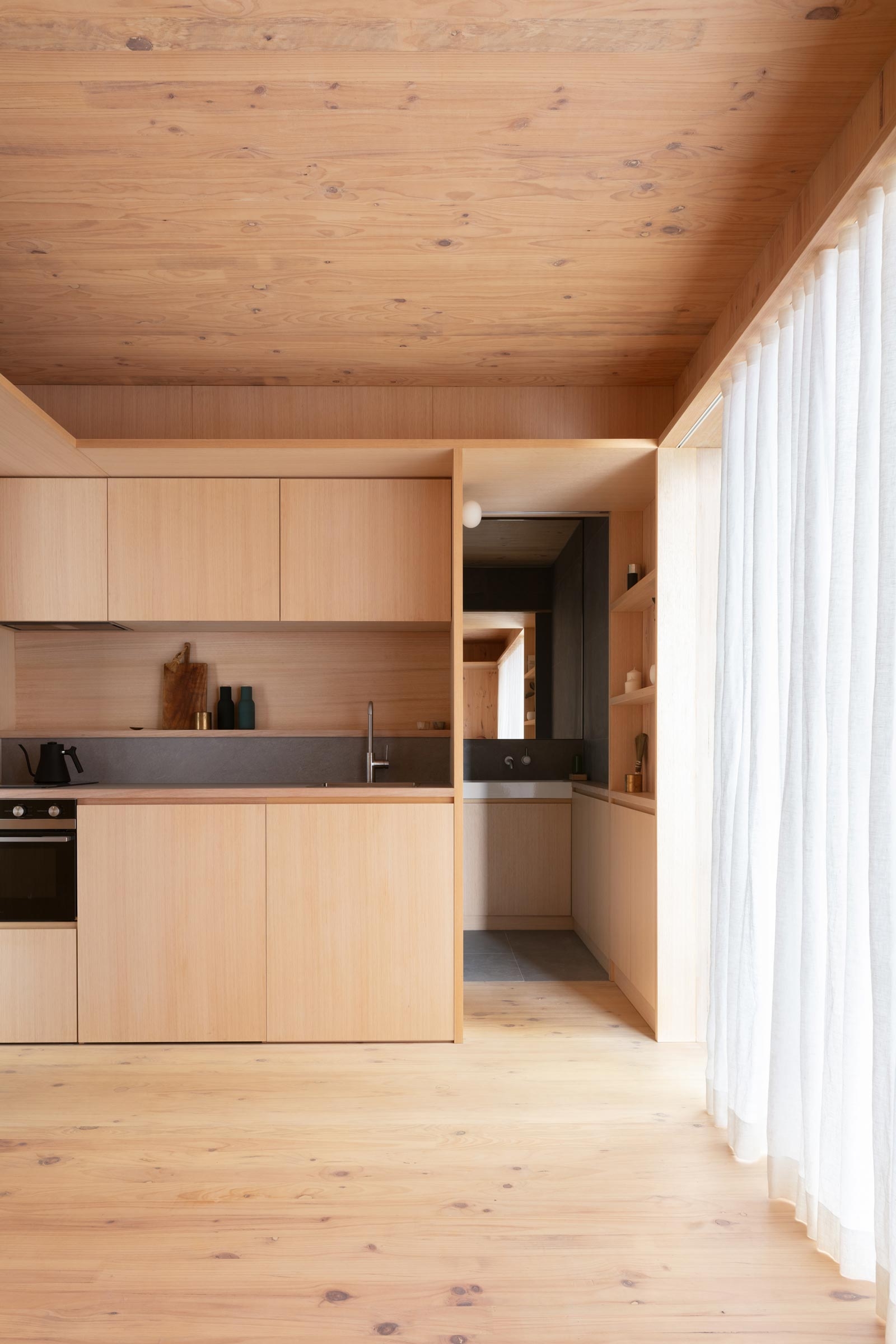 2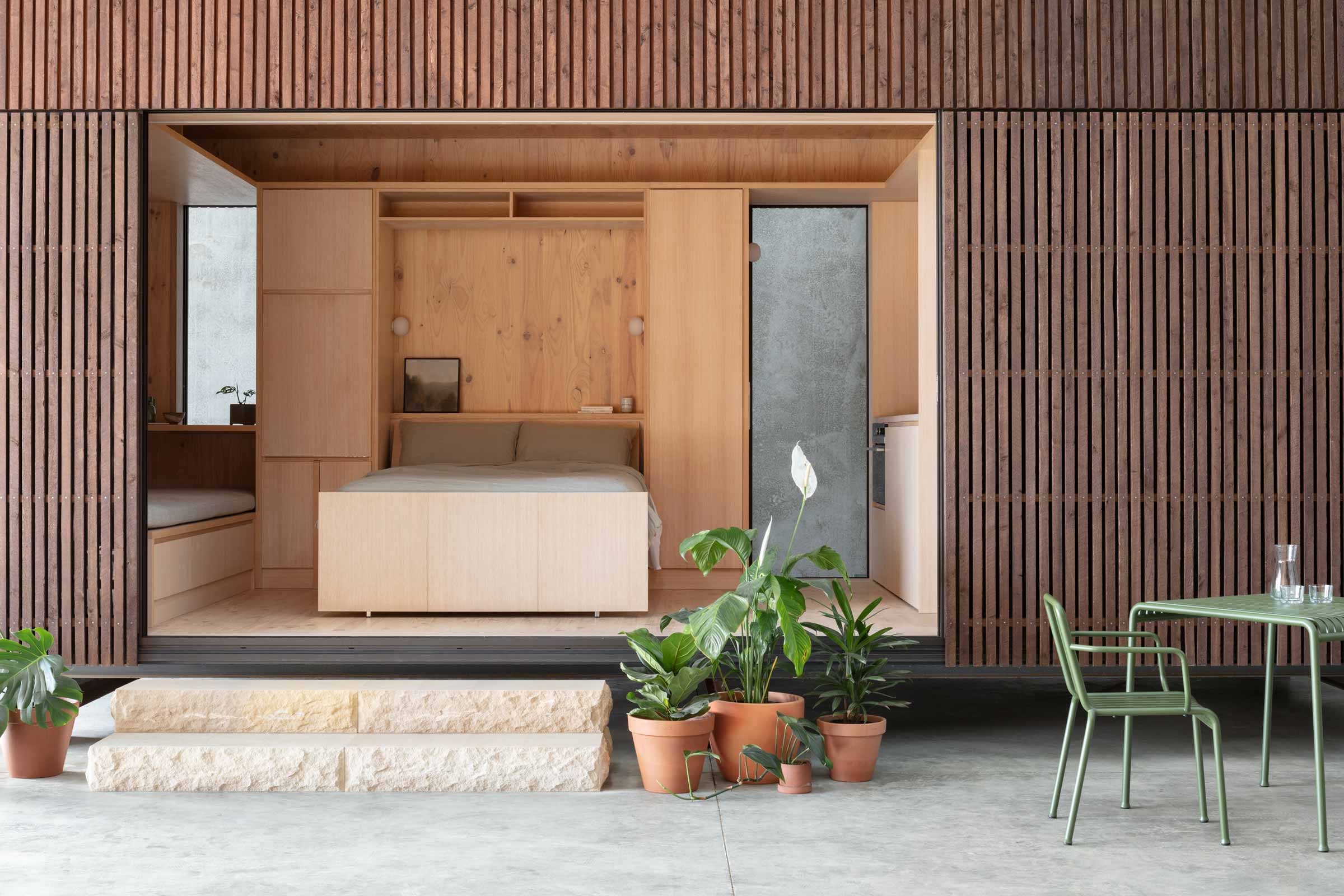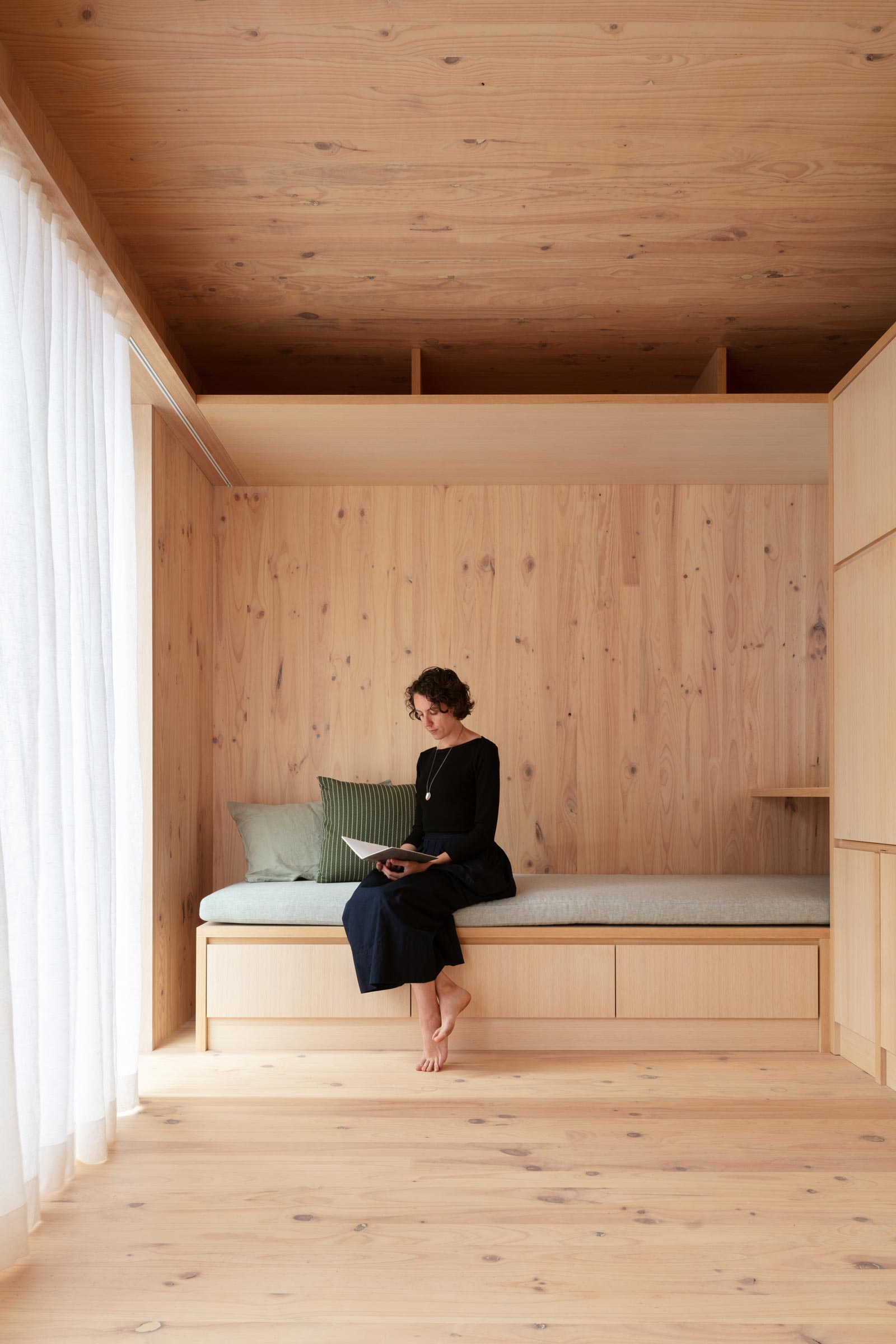 1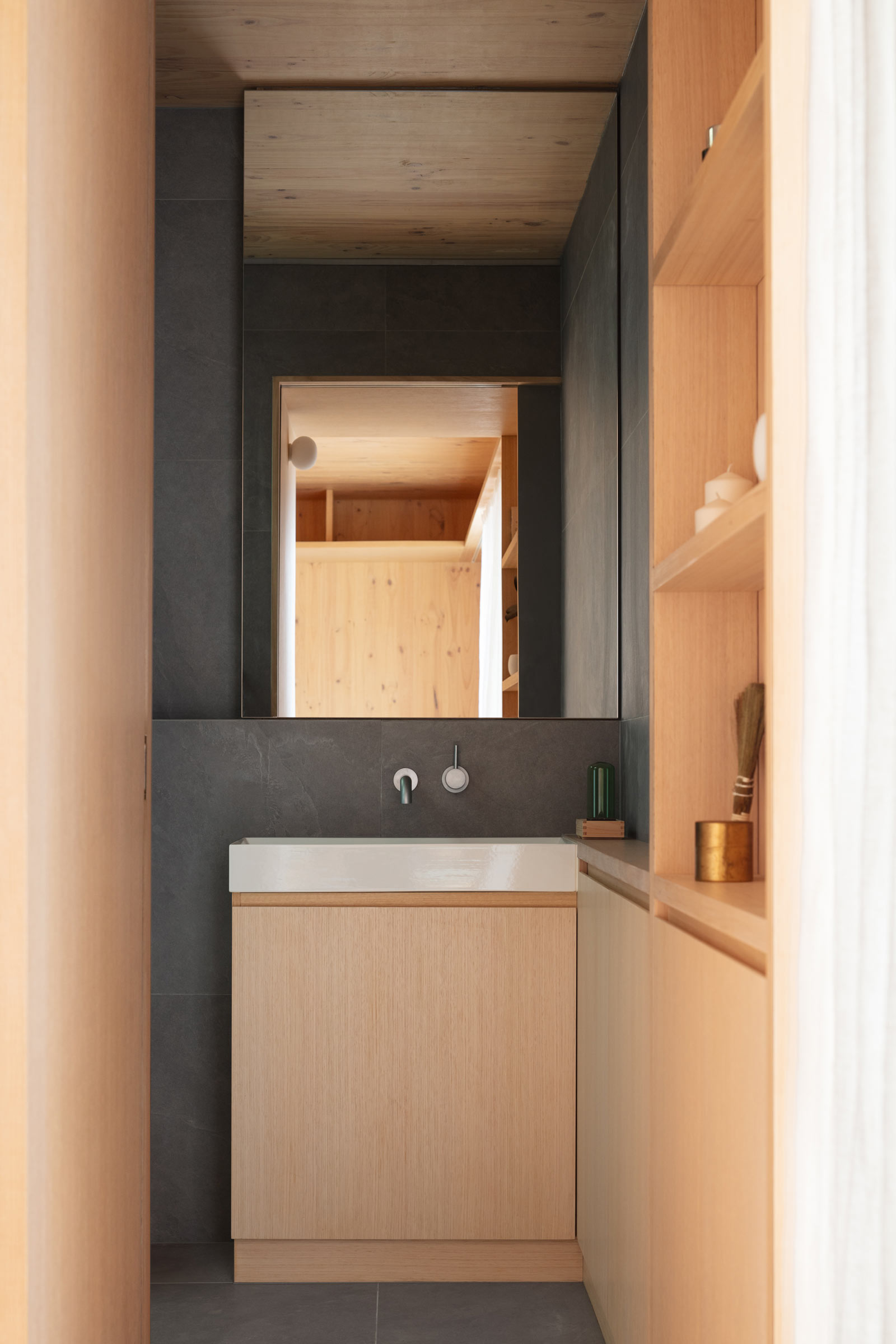 2