Paddington Terrace
Paddington House is a finely crafted update to a Victorian terrace. This design involves a series of delicate manoeuvres which, together, transform the home to be fit for contemporary life.  
Paddington's leafy streets are lined with terrace houses, whose gracious facades make for charming neighbourhoods. These distinctive homes are a common Sydney typology, and are well-loved for their ornament, grandeur, and generous proportions. At the same time, these houses are inevitably the product of another era: they tend to be dark, their staircases are notoriously steep and narrow, and certain rooms—like kitchens and bathrooms—are often pokey and uninviting.      
Our clients wished for a house that referred to this history, and yet would equally be warm, light, open and homely. They also wanted their building to perform better: to be open in summer, cosy in winter, and more practical year-round. 
To respect the original terrace, our new works are forensic, elegant, and ornate. Our design strategy applies a fine scalpel to the home, making careful cuts and incisions where they are needed, and leaving the remainder as was found.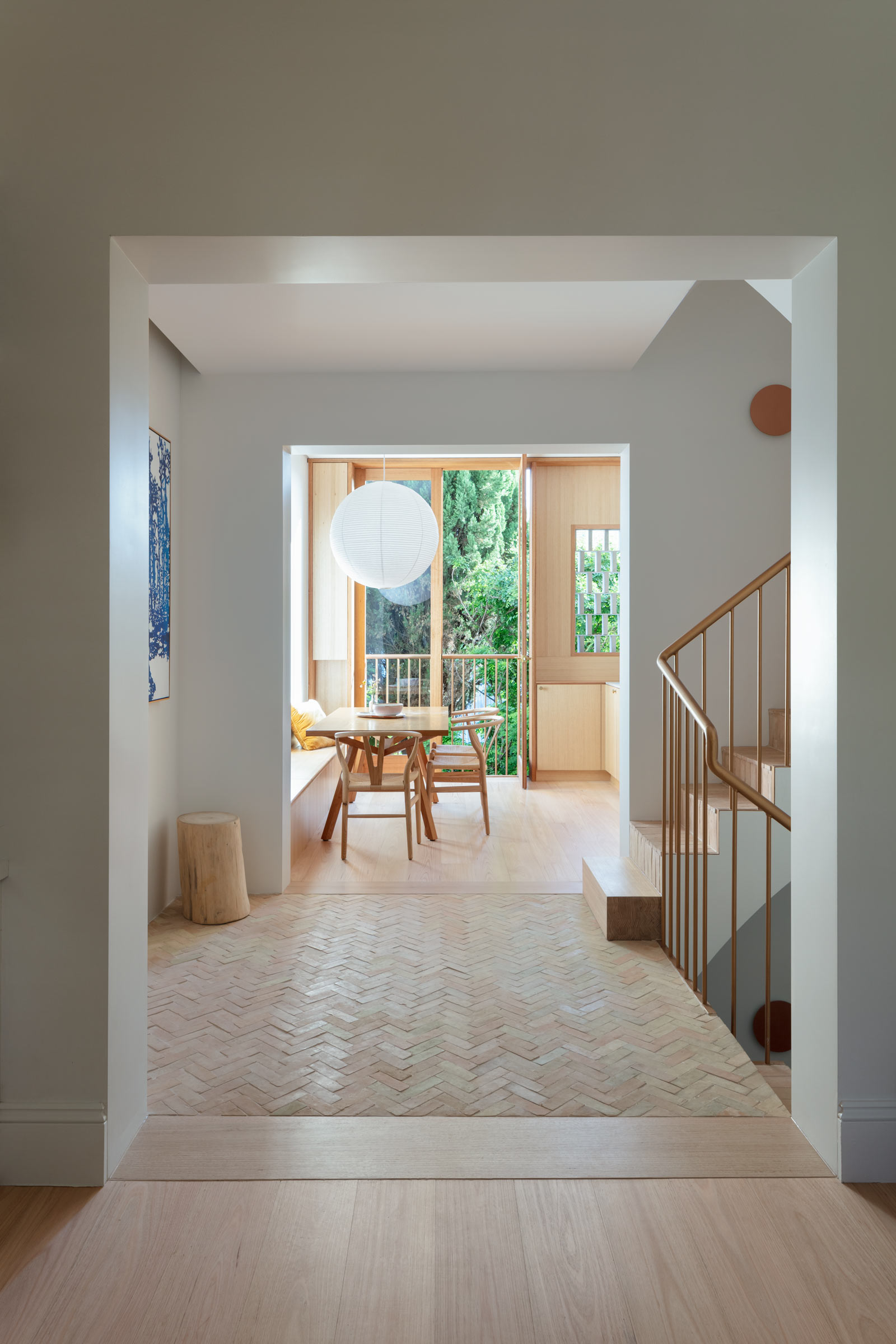 Type

Location

Client

Status

Completion

Builder

Engineer

Interior Design

Photographer

Recognition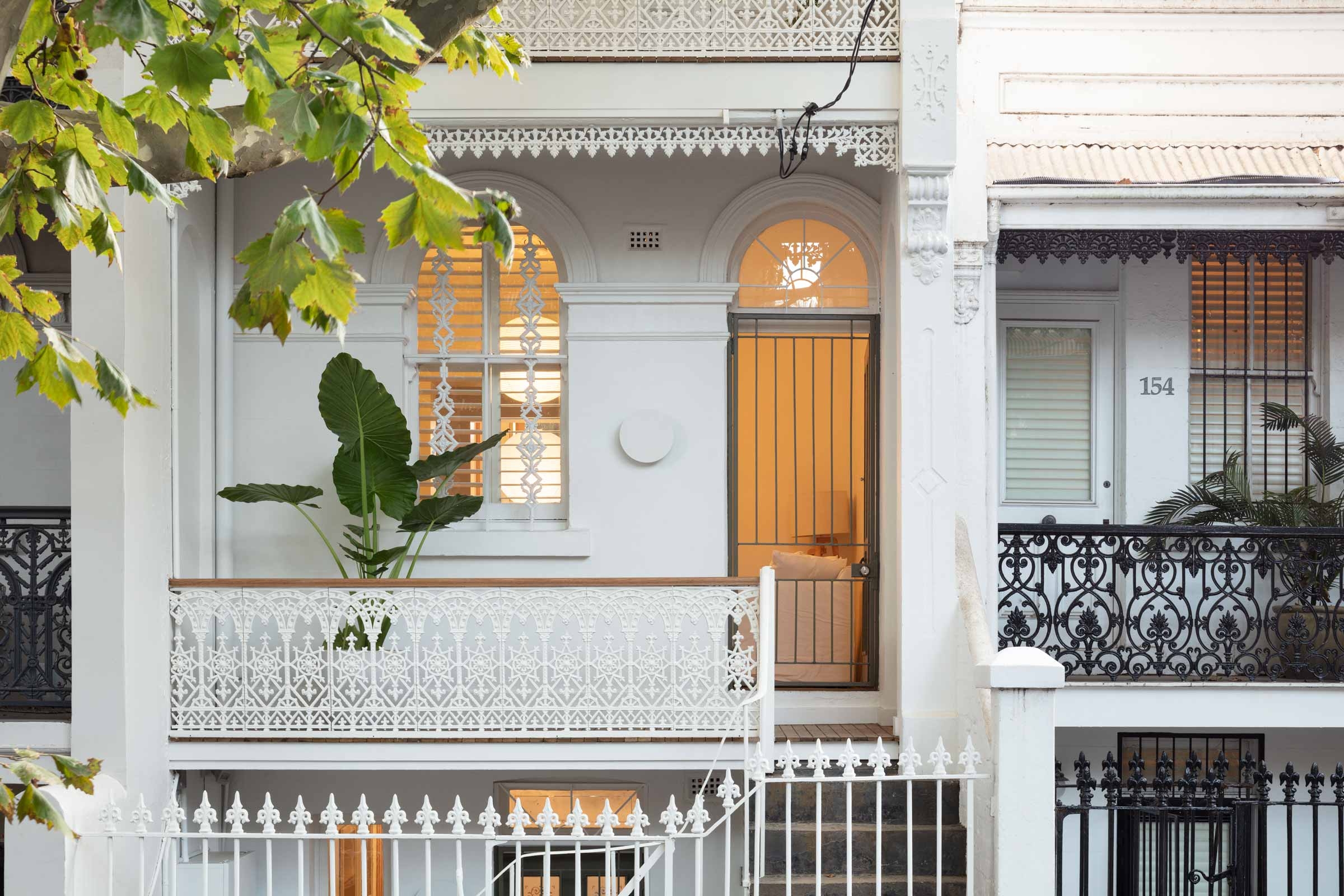 The design evolved in three main parts: front, centre, and back. The original front rooms, and their features, are retained and restored. To the rear, the rooms are re-programmed to contain new spaces that benefit from north-eastern light and outlook. Then, in the centre of the floor plan, we have carved out a sinuous, winding stair. This threads each level together and draws light and air in from above.  
The rear façade of the terrace is extensively re-worked to make the most of its sunny orientation. Like the street façade, it is formed with solid masonry blocks. However, on the new façade, these blocks dematerialise, forming a hit-and-miss screen that provides layered climatic control. Inside, the rooms witness speckled light as the sun passes by. 
The new openings also reference the original balconies, which enjoy tall, slender doors and lacy balustrades. On the freshly built facade, new timber hinged doors—kept in proportion to the original – open onto Juliet balconies, providing a freedom and connection to the elements. 
Thermally, the house also improves what we found. The masonry core carved through the home's heart lends it welcomed thermal mass, while insulation and double glazing combine with cross and stack ventilation to stabilise internal temperatures and offer seasonal variation. While these layers are mostly invisible, they greatly improve the home's comfort. The house is also an all electric home, with no reliance on gas.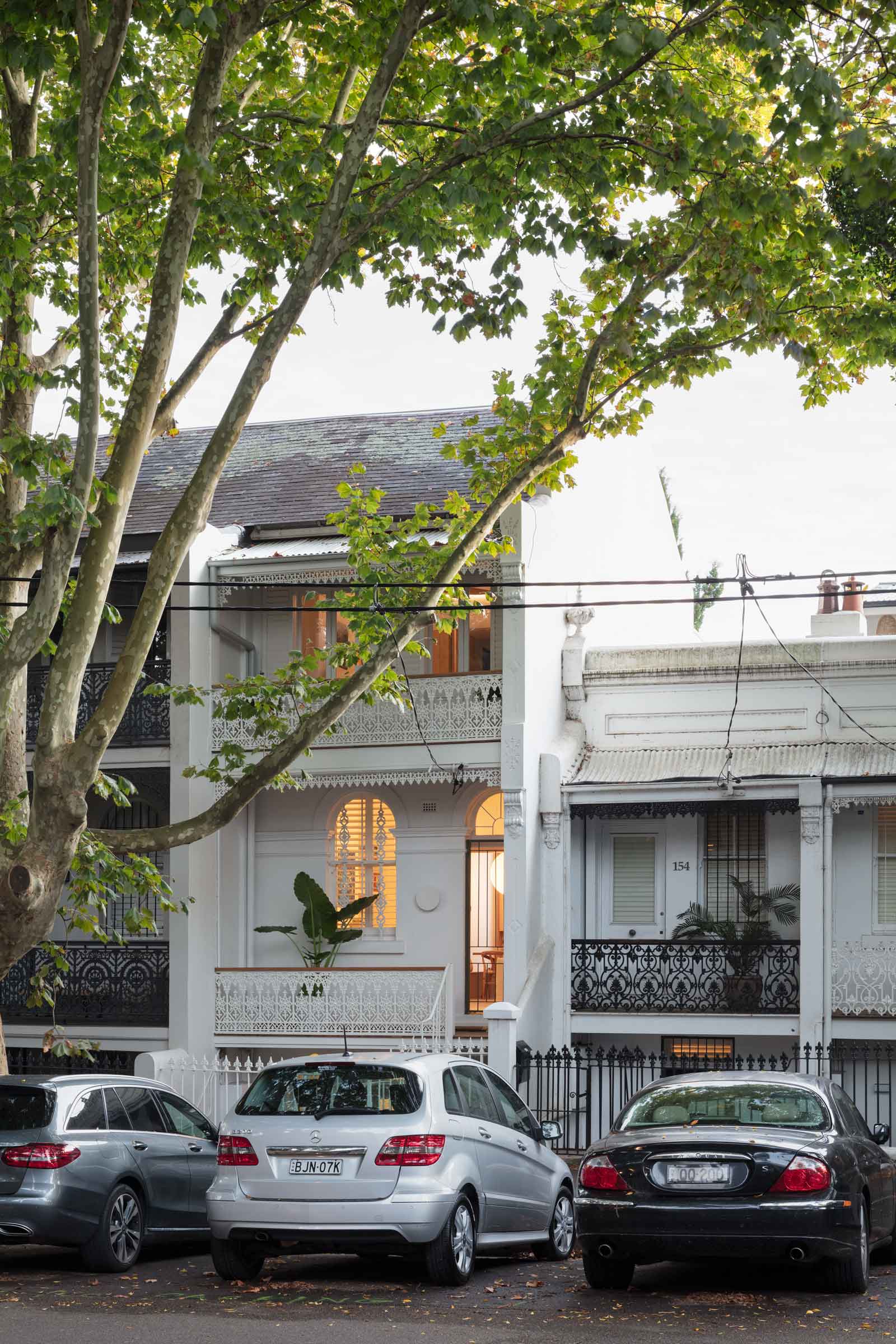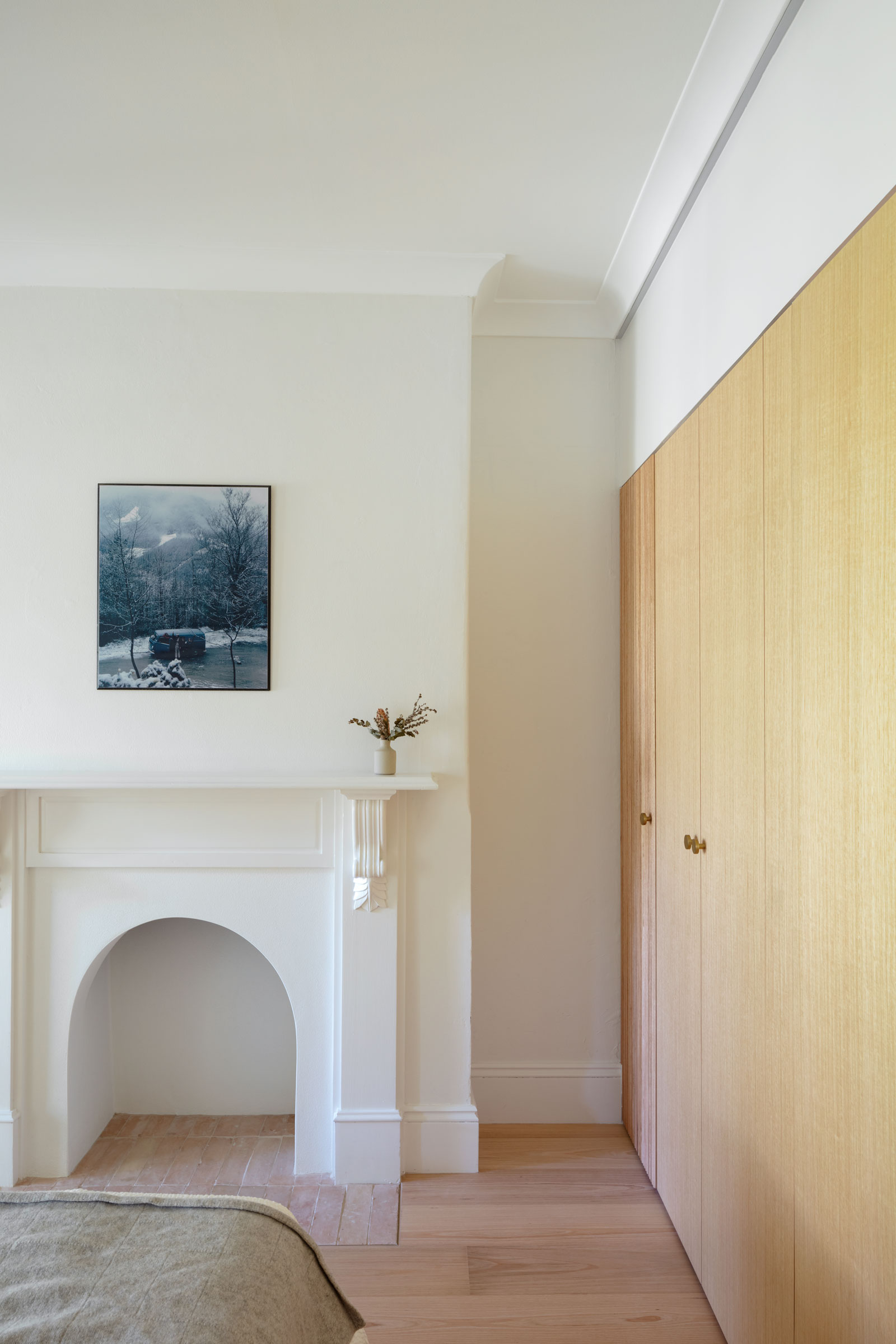 1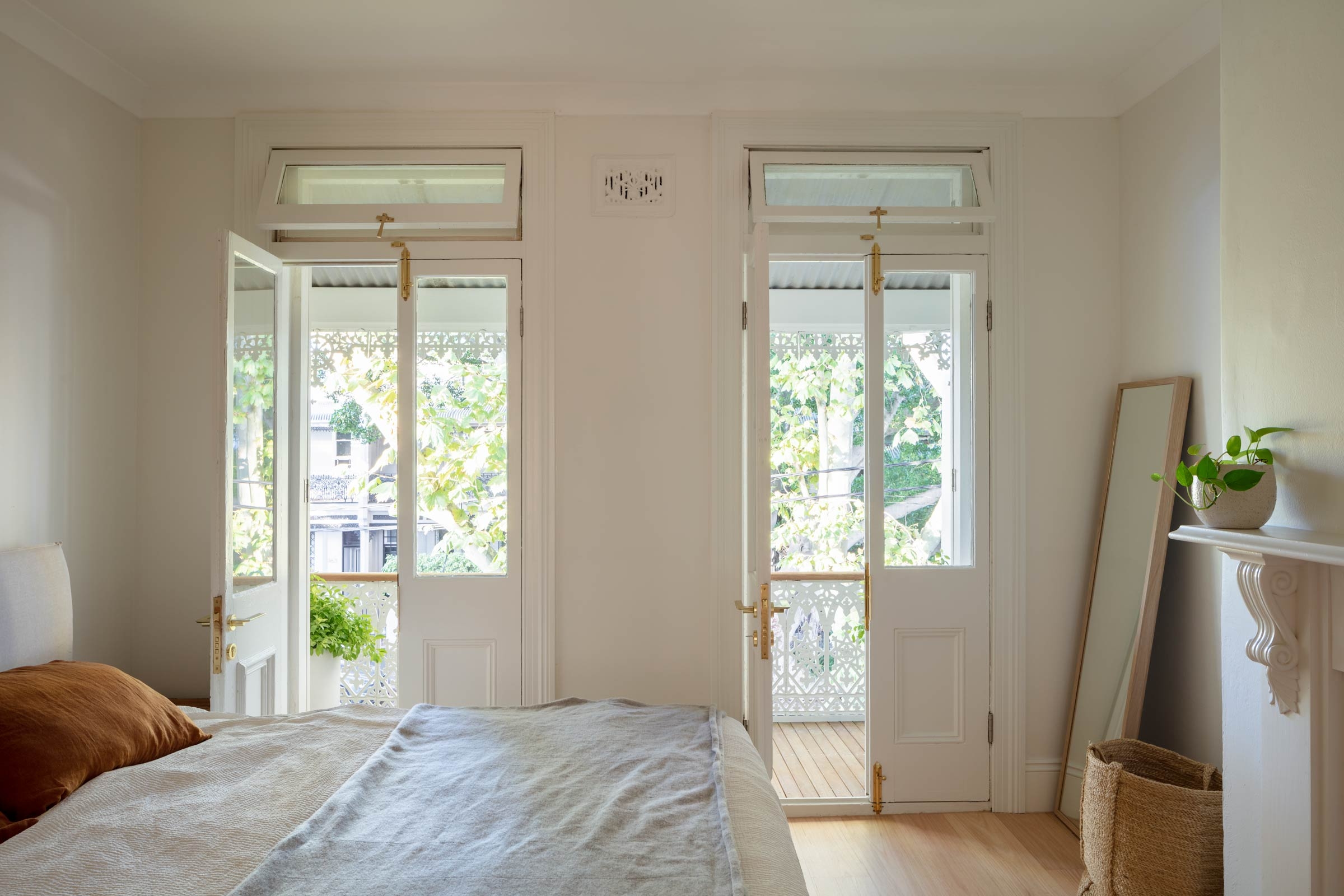 2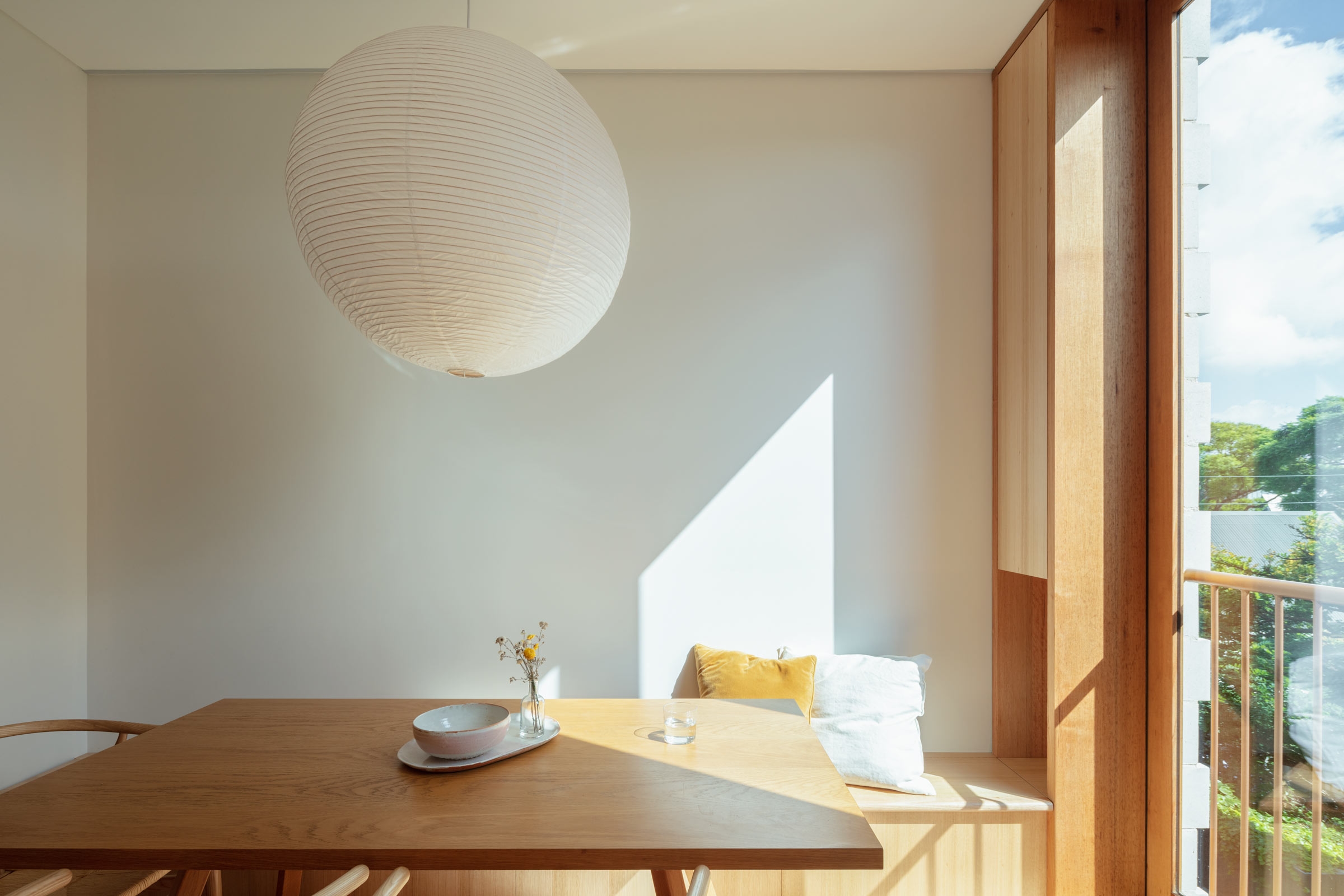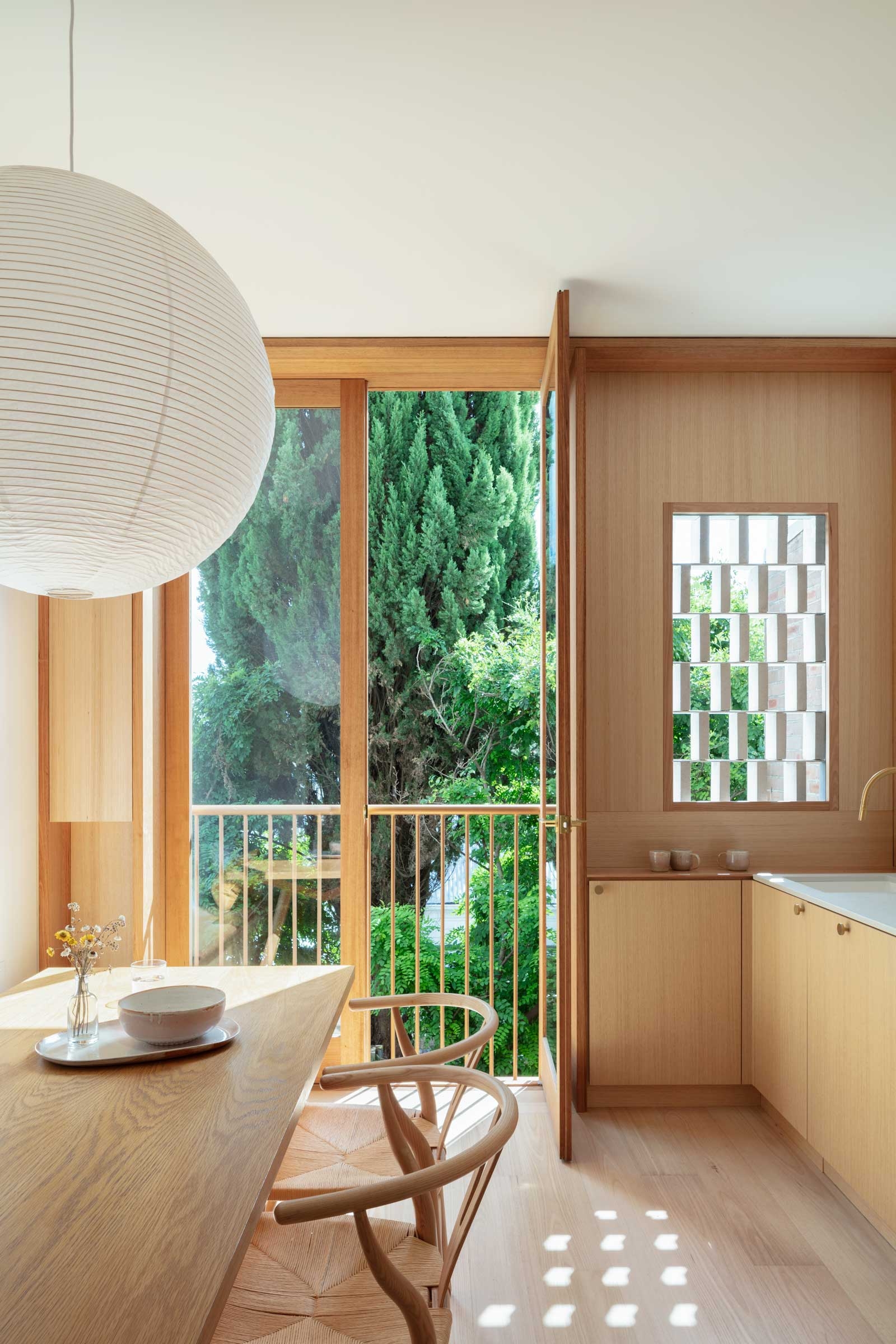 1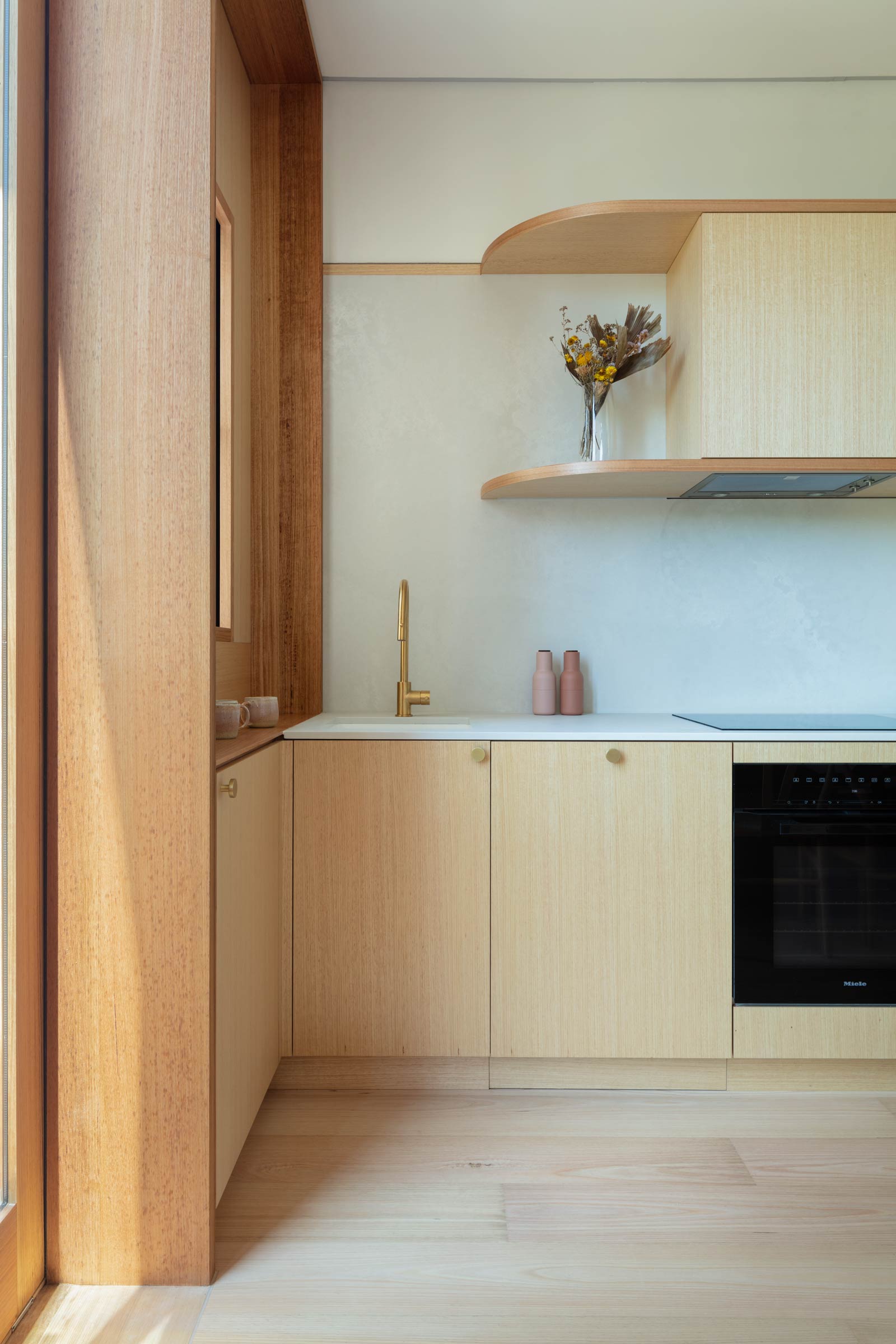 2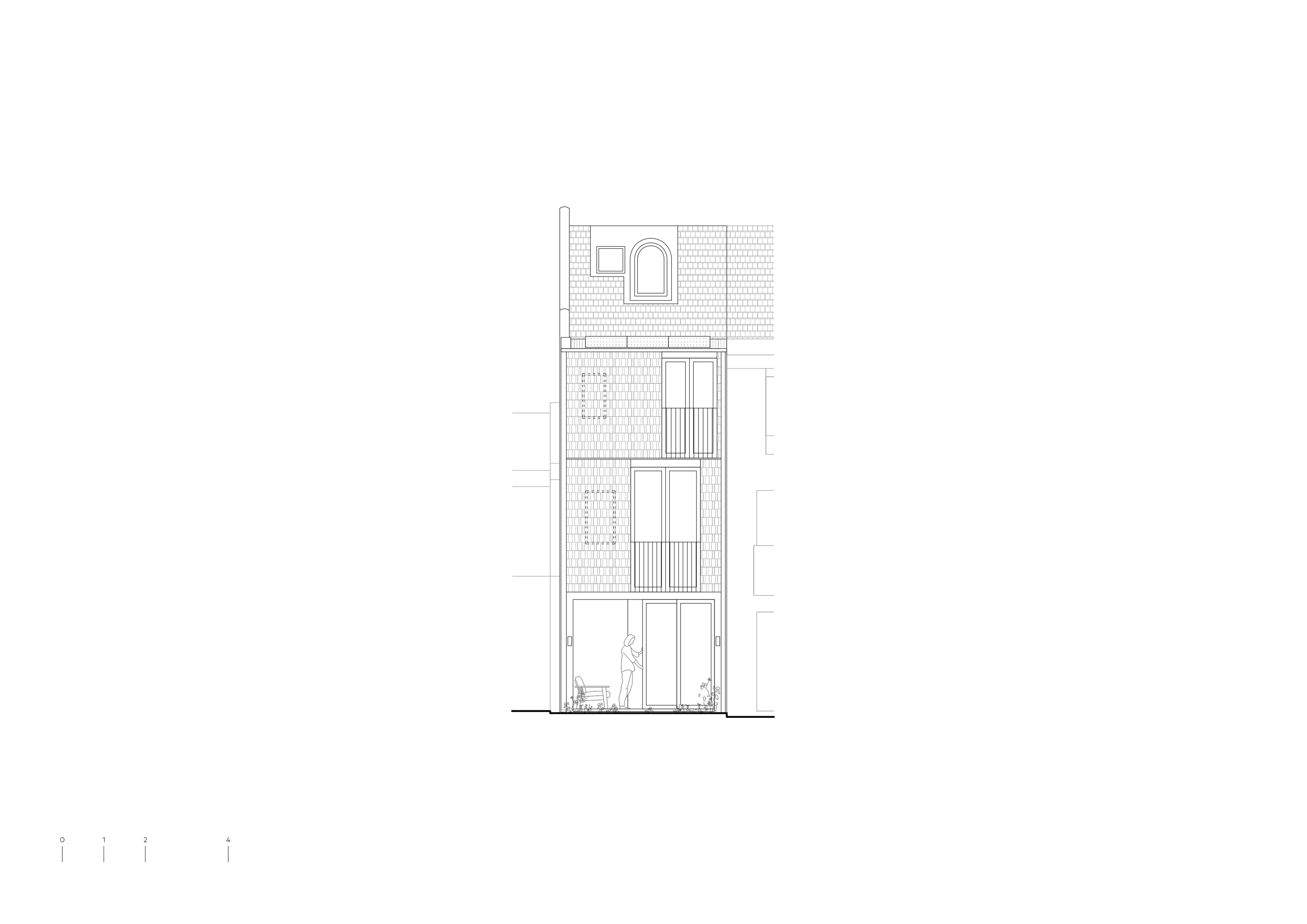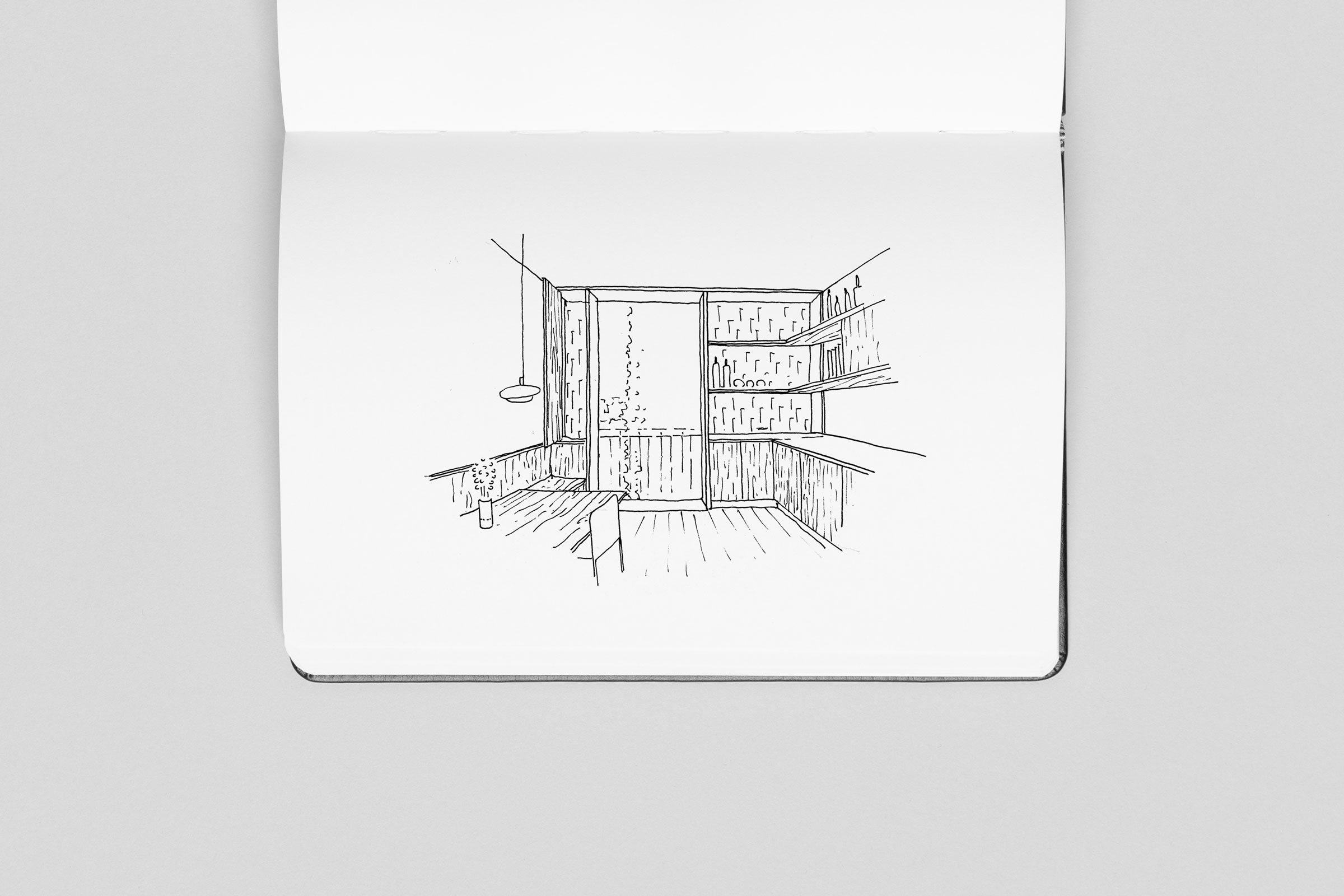 1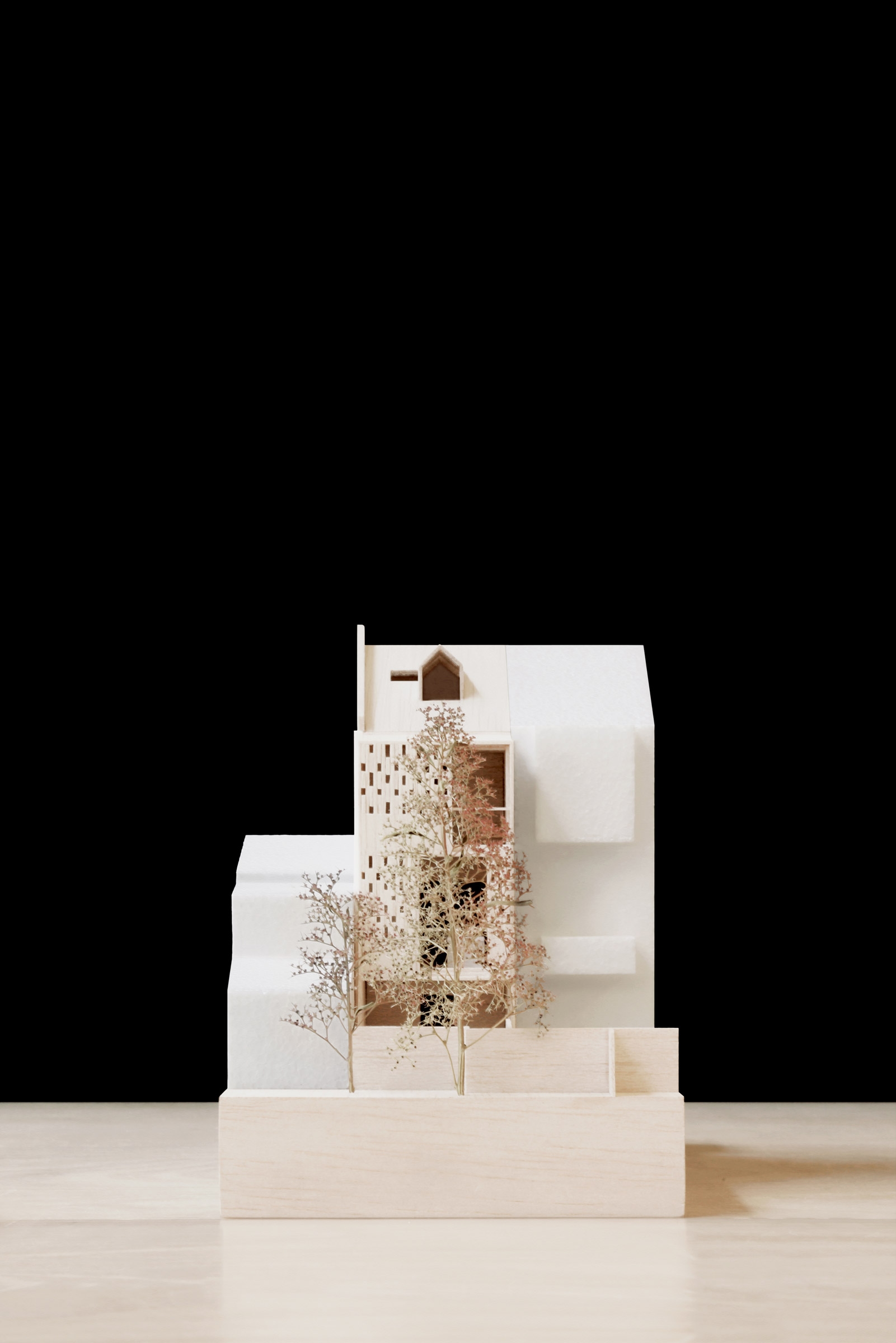 2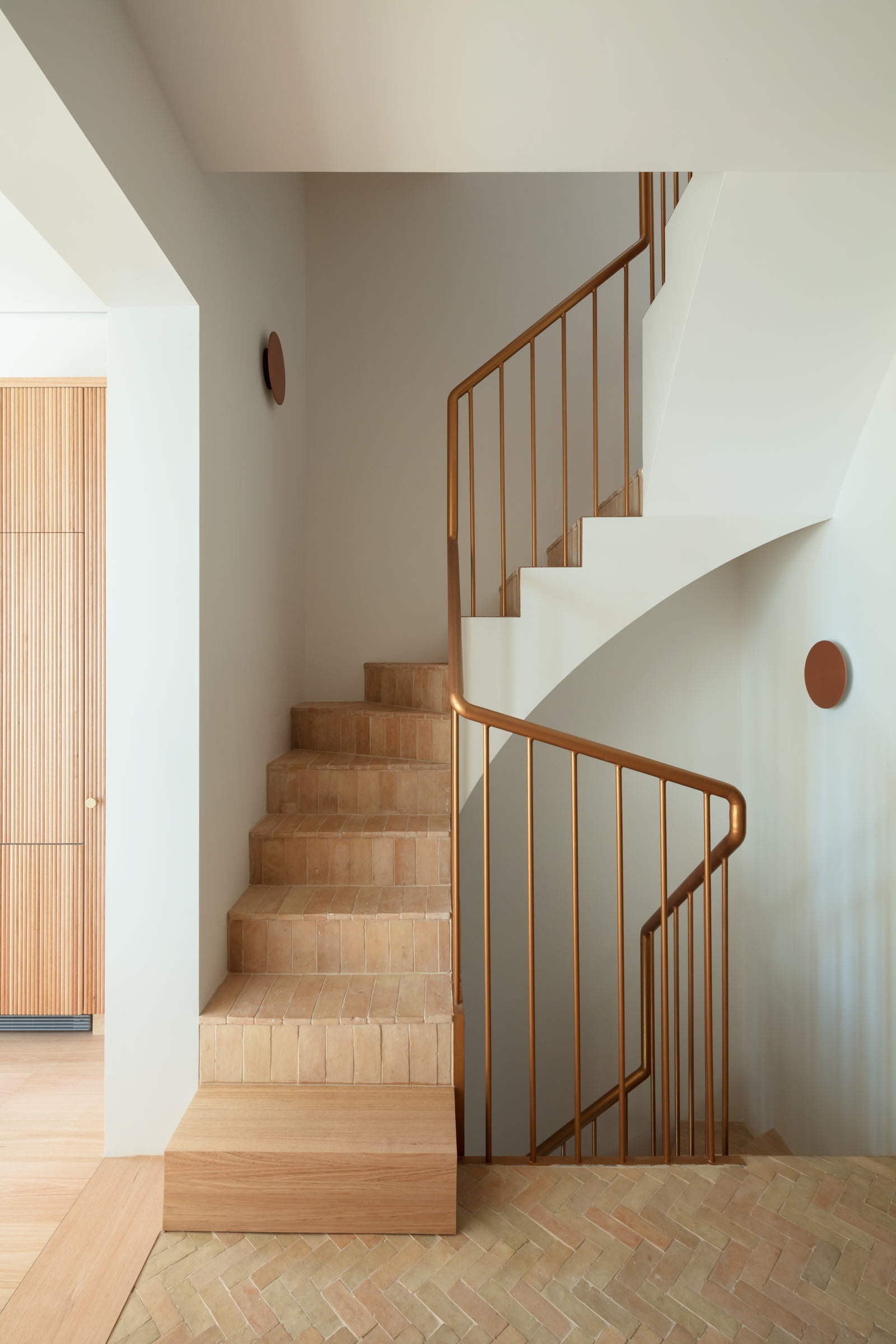 1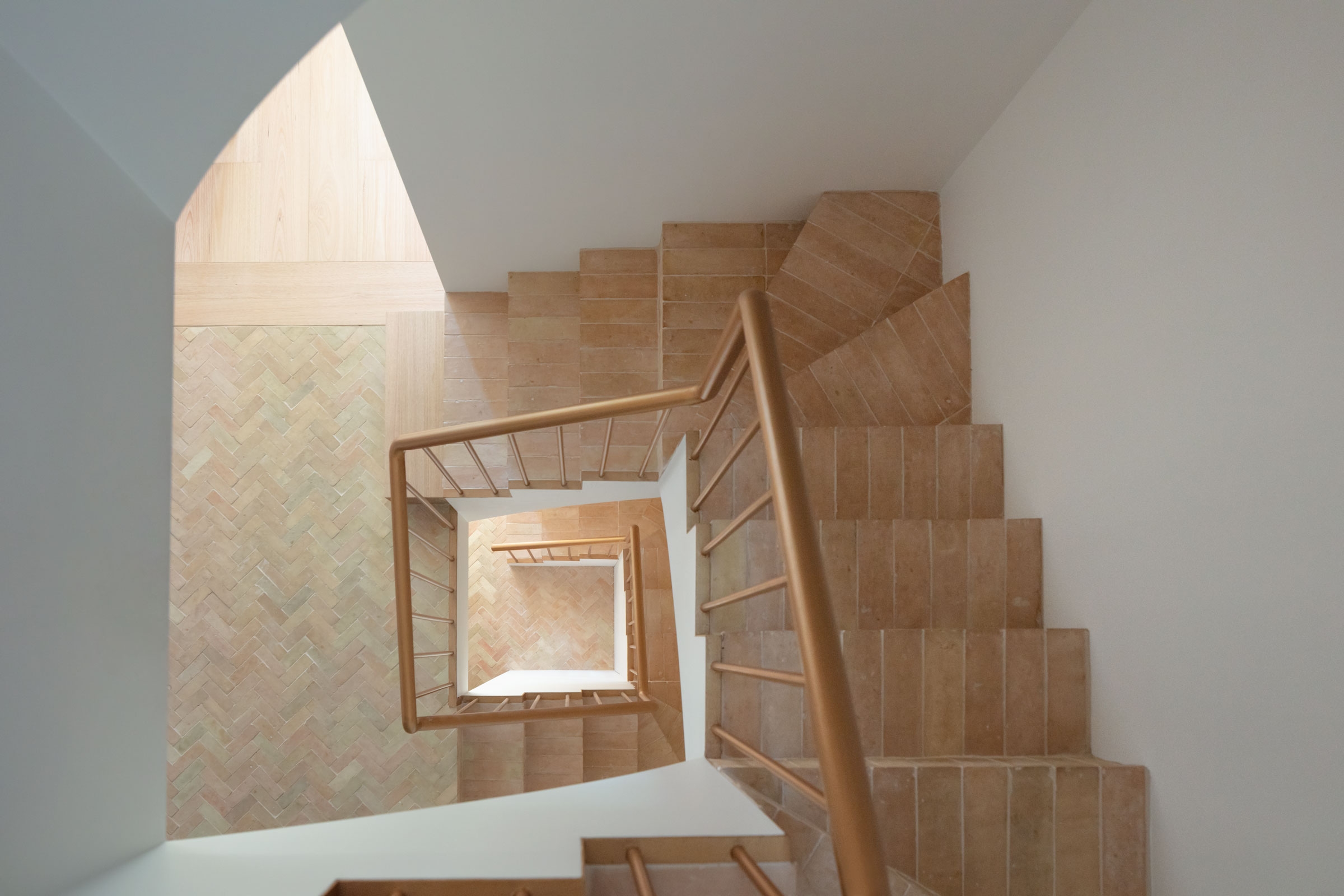 2
Paddington Terrace relies on a neutral but inviting material palette, based on warm whites and timbers. The exception is the stair, which is honed in handmade terracotta tiles. In a translation of traditional Victorian metalwork, the staircase is lined with a dignified bronzed metal handrail.
The interior has been thoughtfully designed, with a kitchen and dining nook that is both efficient and cosy. Upstairs, all of the bedrooms enjoy new built-ins and bathrooms lit by natural light. An attic is repurposed to allow working from home, while a revised downstairs layout is ideal for visiting guests.      
Paddington Terrace resolves a familiar inner-city design problem by renovating a much-loved terrace house. From the street, it seems as if very little has changed. Yet, beyond the front door, rooms and details reveal themselves gently and slowly, and in dialogue with what exists. The delight of this project is therefore found in the manner in which it unstitches an old building, only to reassemble it with new layers of comfort, craft and care.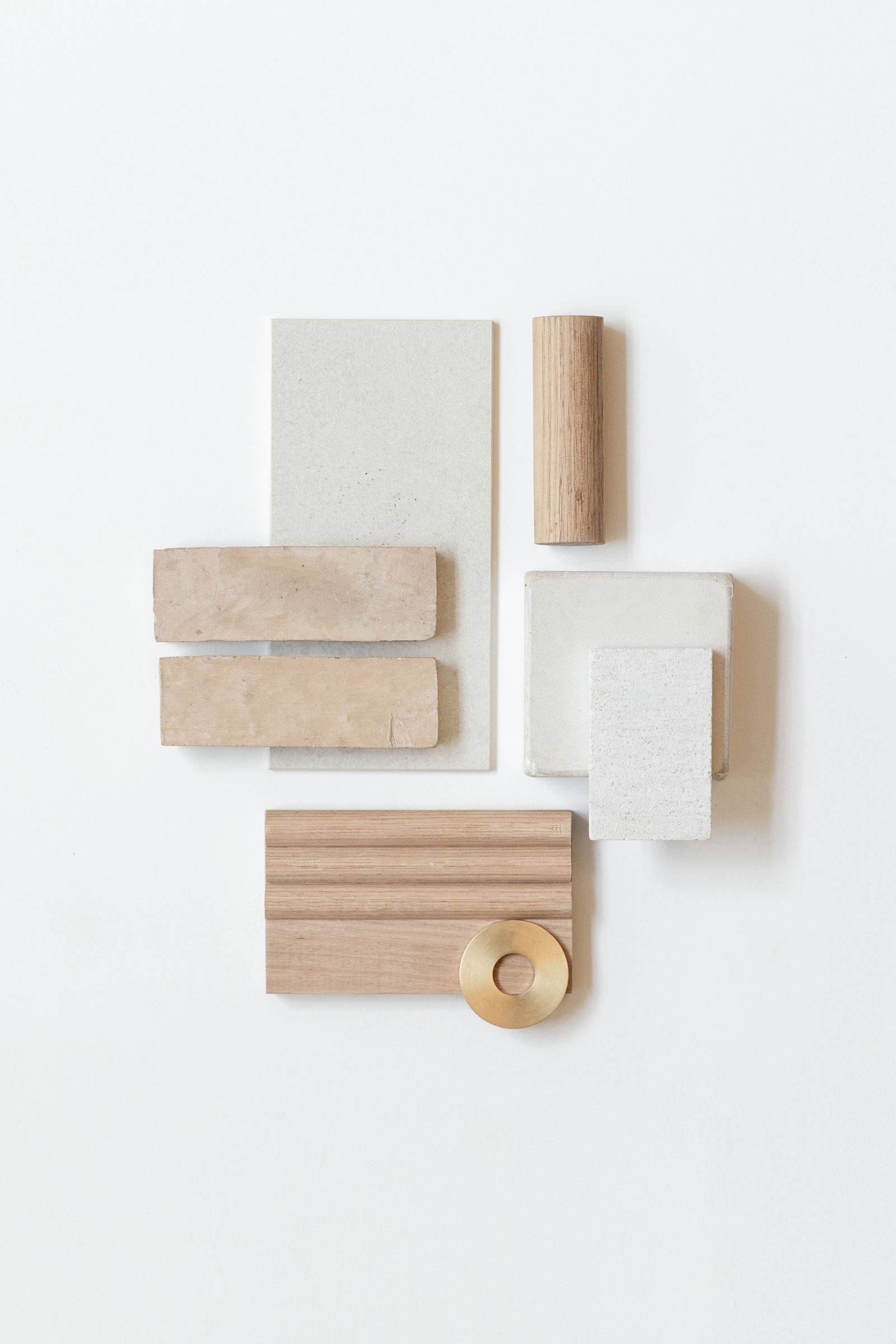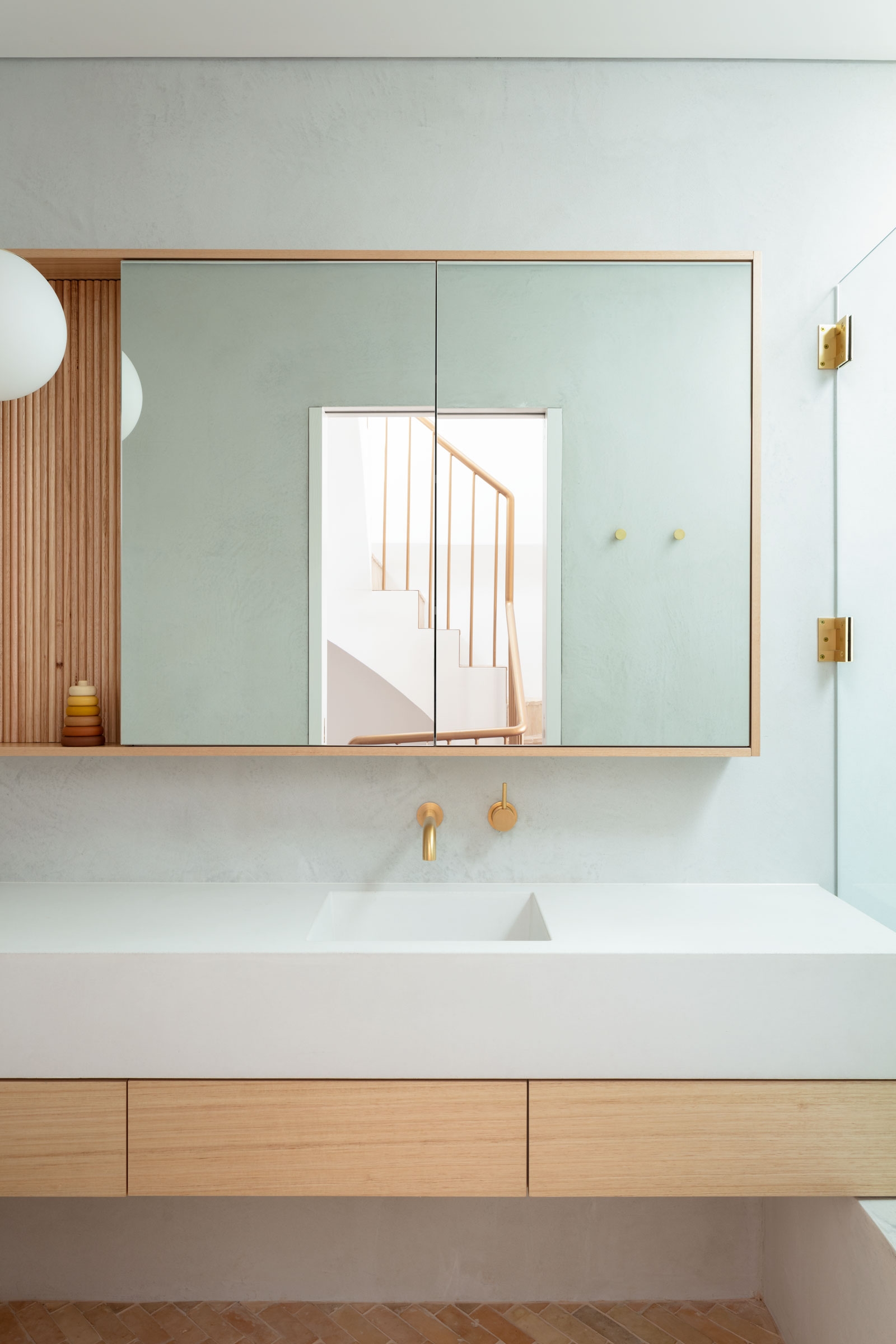 1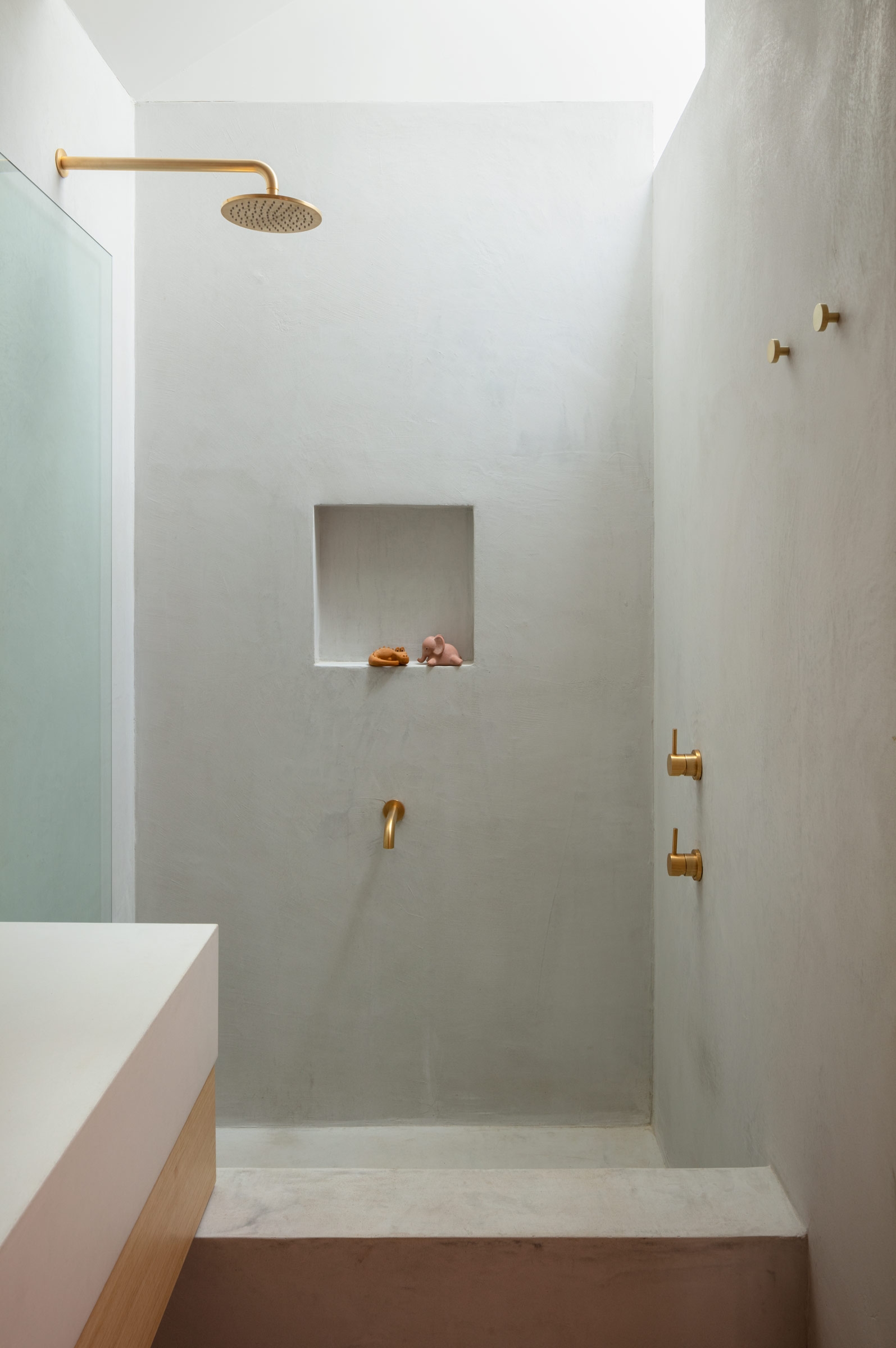 2