Curl Curl House
Curl Curl House was designed for an introverted family of four, who sought a home that would feel intimate and restorative. In our early conversations, they spoke of a desire for quality, longevity and timelessness. Having always lived in rentals, they also sought durable construction, wanting a home that felt solidly built and anchored to its place.
Our design approach was inspired by time spent in Mexico City, where we were drawn to the urban condition we found there. In this densely populated metropolis, houses were often hidden behind walls, creating garden oases within. Walking the city's streets, we saw defensive perimeter walls that were softened by rambling plants and trees poking their boughs beyond their boundaries. The result is a city where homes feel secluded, yet still offer intrigue to passers-by.
A world away from Mexico, we saw a parallel in our client's desire for sanctuary and solitude in Sydney's ever-densifying suburbs. The project site, a corner lot, has neighbouring houses and a school adjacent. We wanted to balance our clients' understandable instinct for privacy with a more welcoming presence: we were aware that many suburban homes become locked fortresses and contribute very little to their neighbourhoods. The resulting diagram is a sculptural home seen in-the round; a hidden enclave that still gives glimpses to the garden within.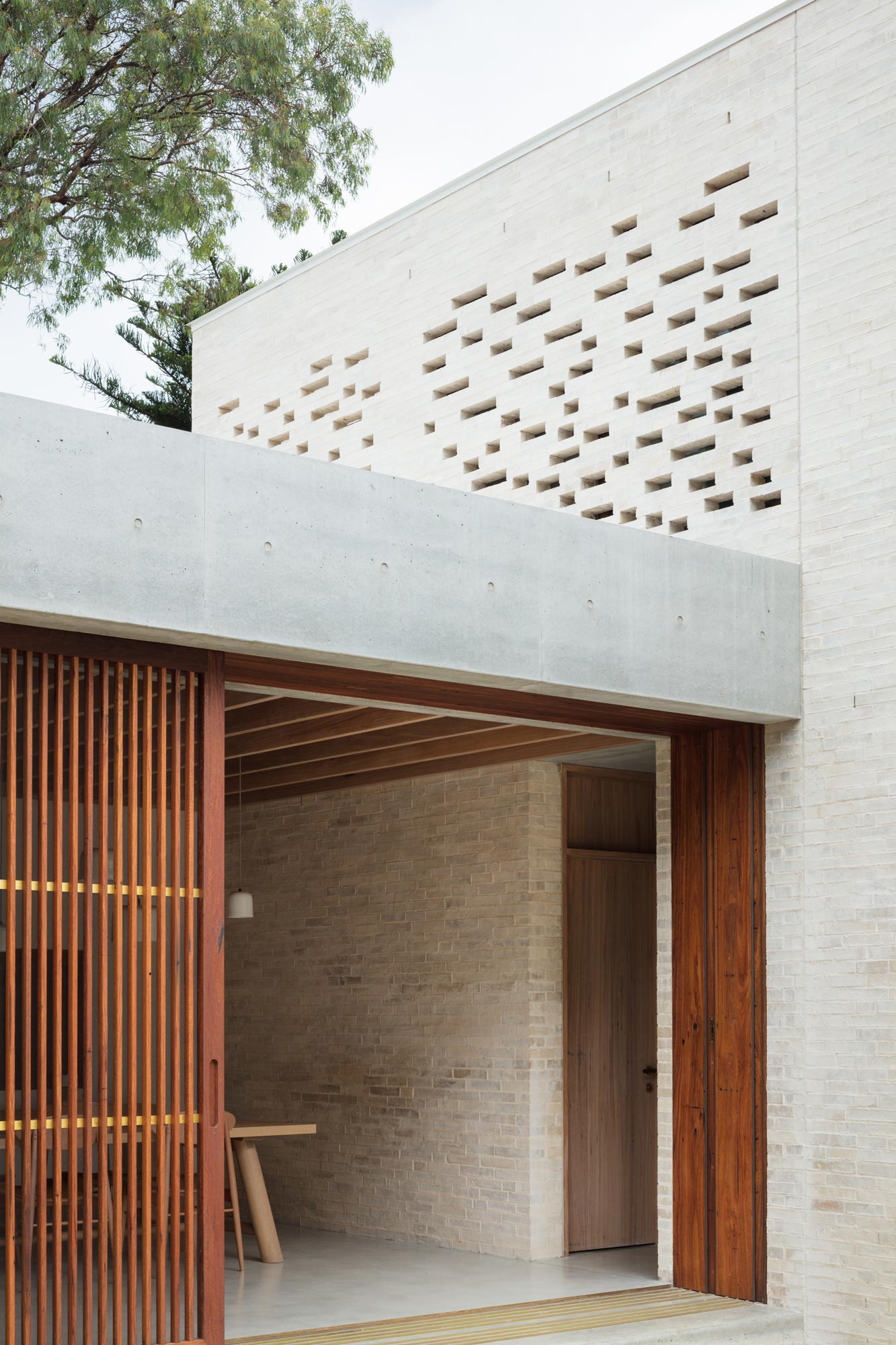 Type

Location

Client

Status

Completion

Builder

Engineer

Interior design

Landscape design

Photographer

Recognition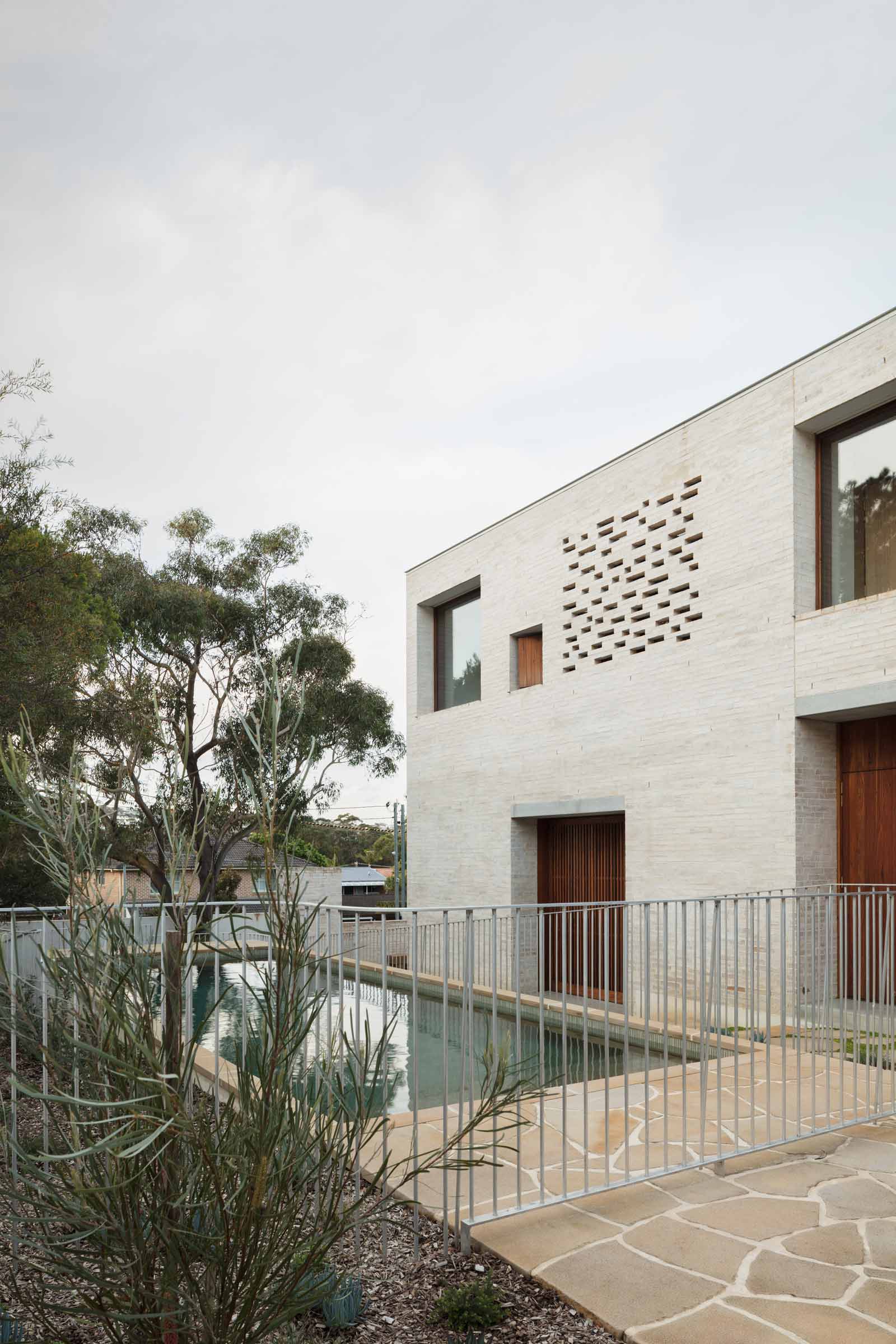 1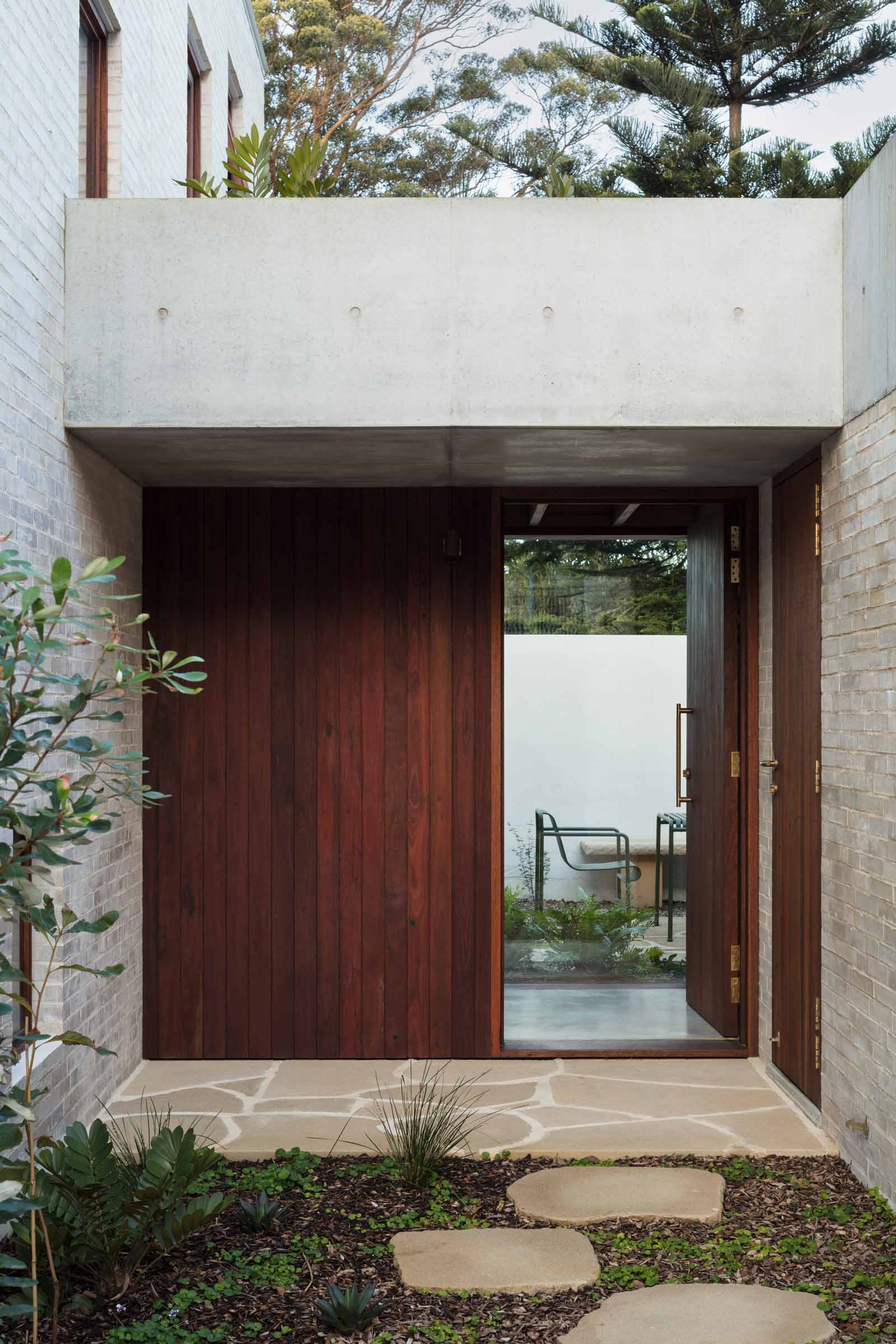 2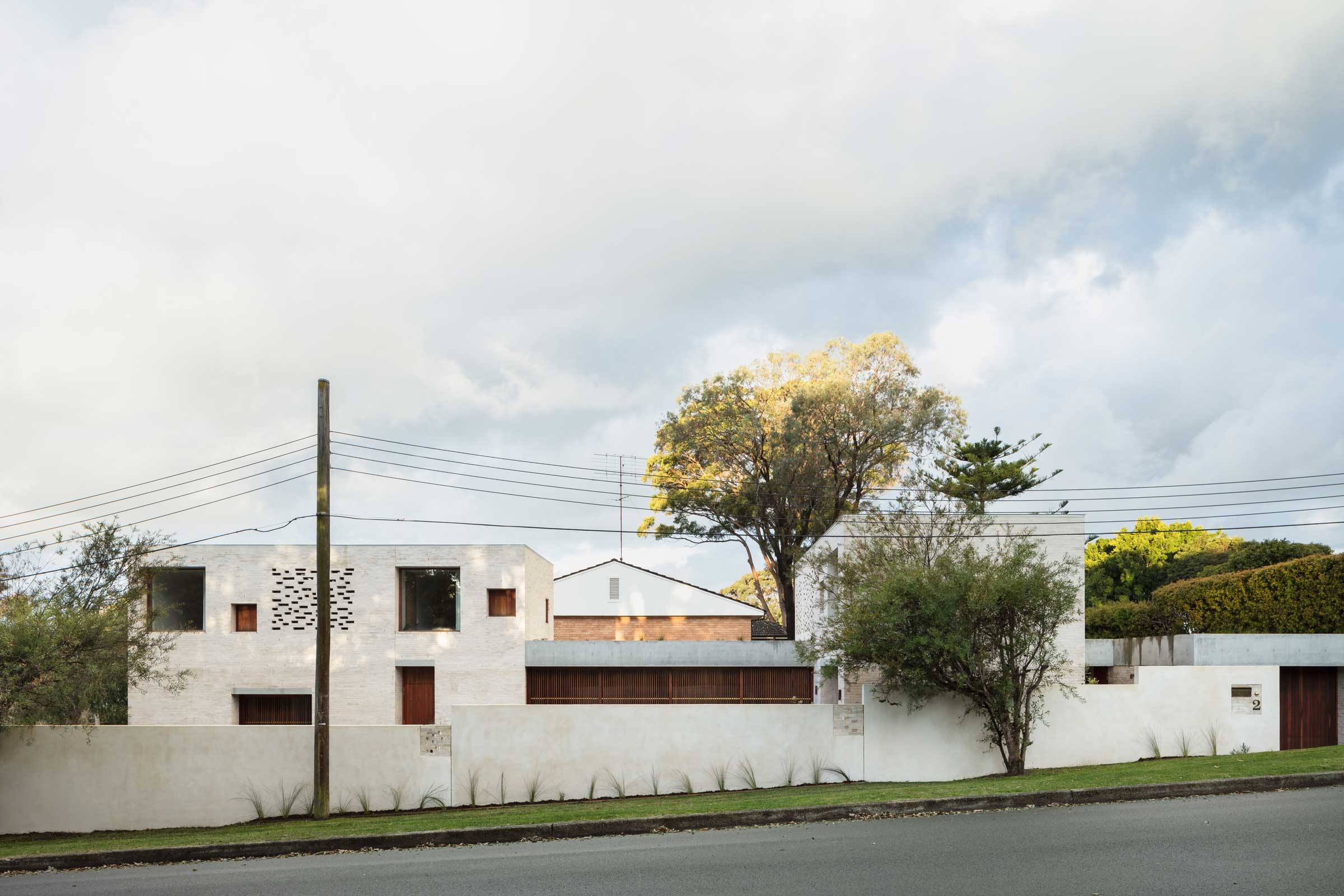 Curl Curl House is, in essence, a walled garden house. In its context, it feels calm, confident, and quiet. Its twin sentinels sit behind their boundary wall, peering above the fence and visible between growing greenery.
The house is composed of two brick towers, linked by a low-slung pavilion. The overall building footprint shifts towards the neighbours, creating a long, sun-drenched garden with a street-facing backyard and pool. For a family home, the footprint is modest, resulting in less home and more garden, and minimising site disturbance.
The plan relies on simple strategies: downstairs is for congregation, while upstairs is more private. Parents and kids each occupy a tower, retreating upstairs to sleep. To evoke heft, the house is built from thickened brick walls. These are punctured with openings that conceal retractable blinds, sliding doors and timber screens.
The materials used throughout Curl Curl House form a fresh take on the typical beach house, and are both contextually derived and freshly assembled. The towers are crafted with handmade brick, which is carefully sponged to appear chalky and sand-streaked. Elsewhere, a combination of concrete, recycled hardwood, brass, and sandstone feels coastal without becoming clichéd.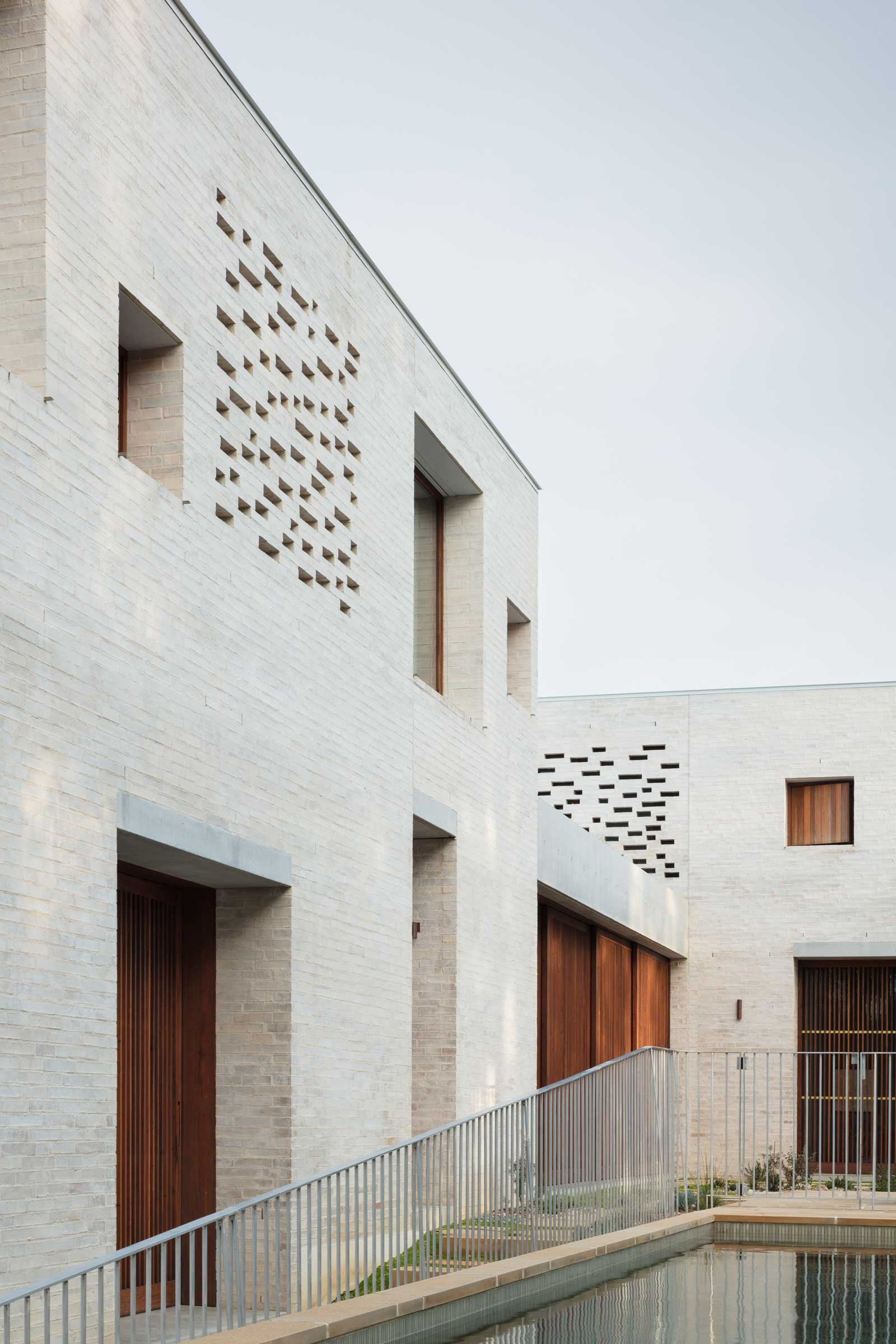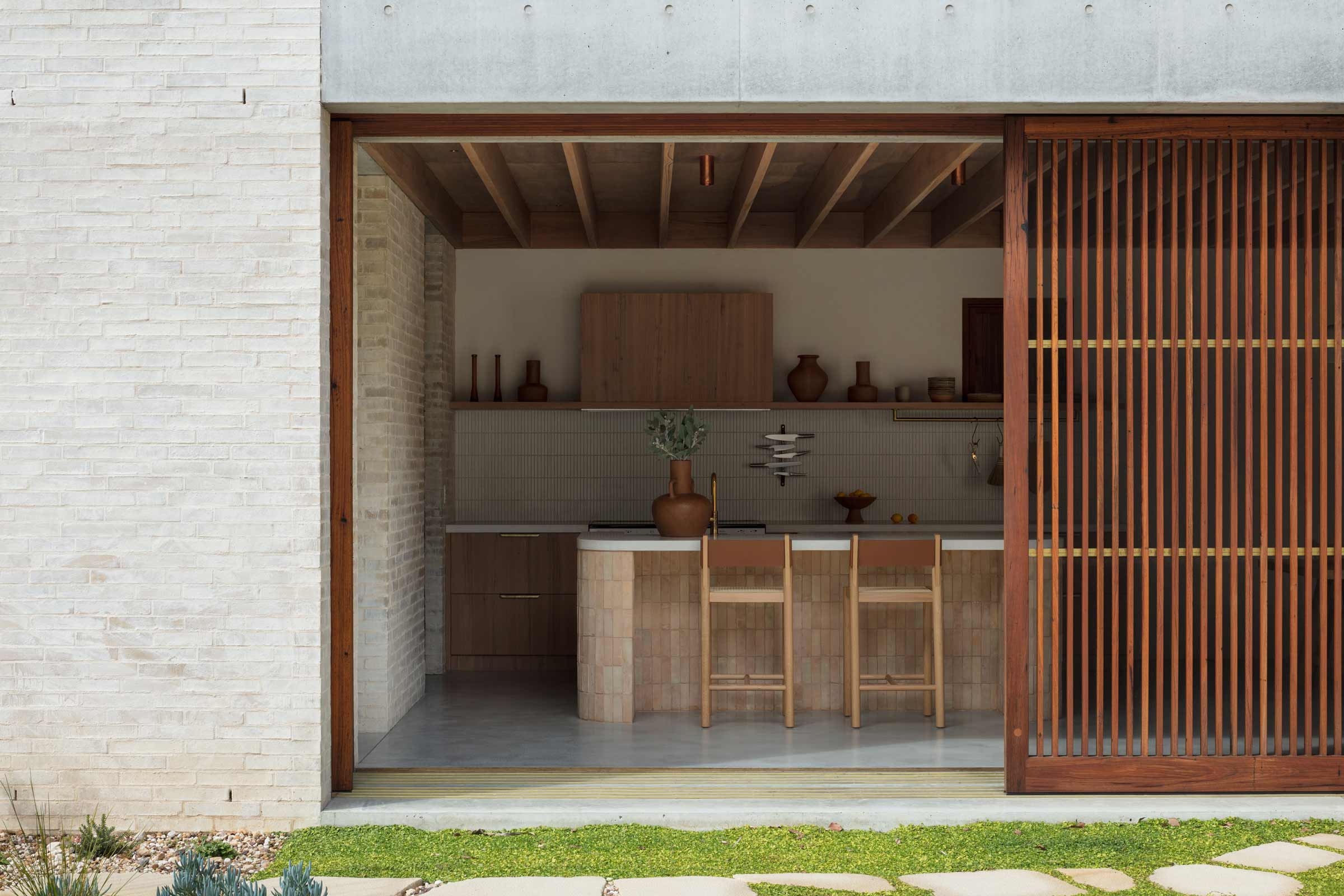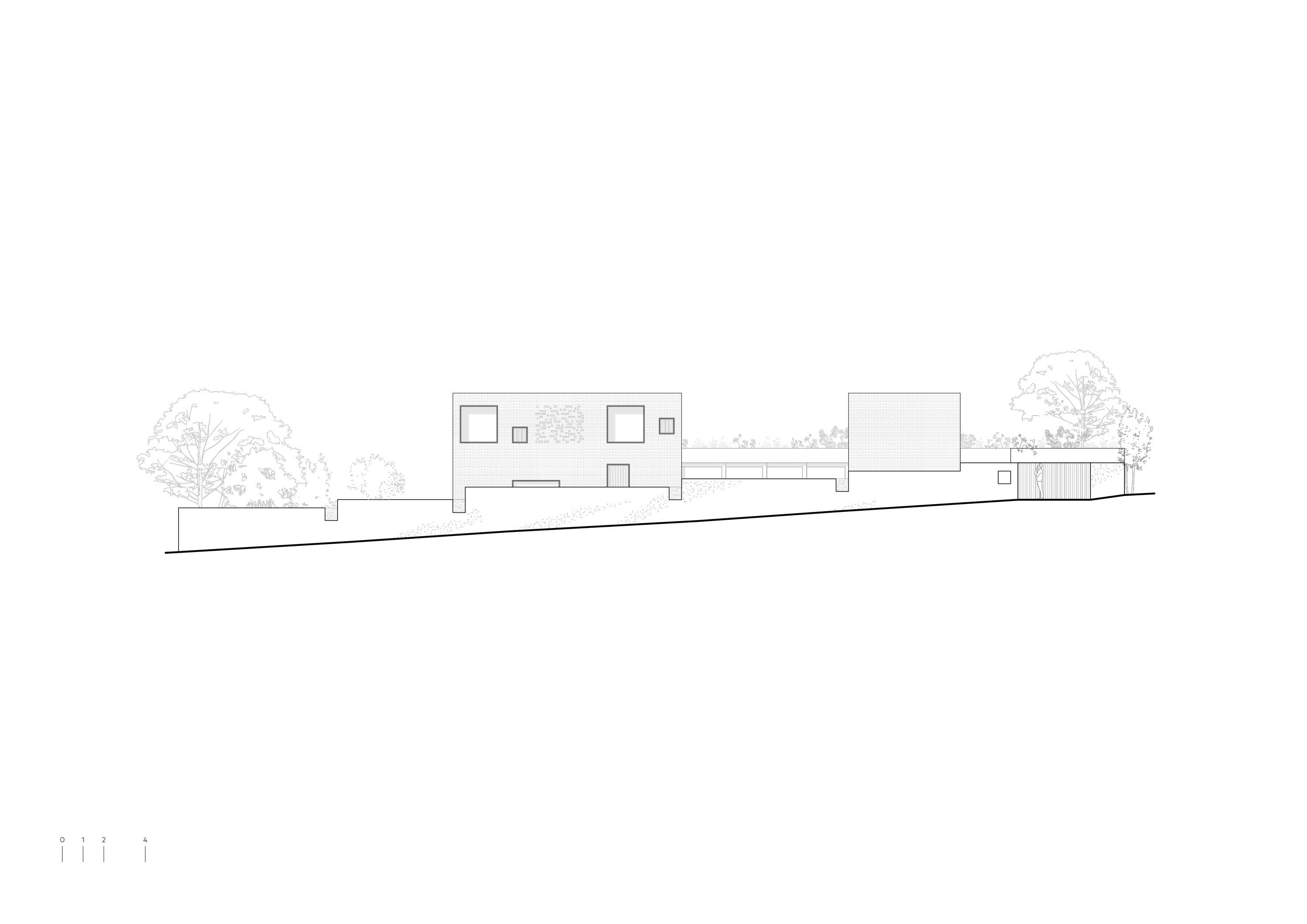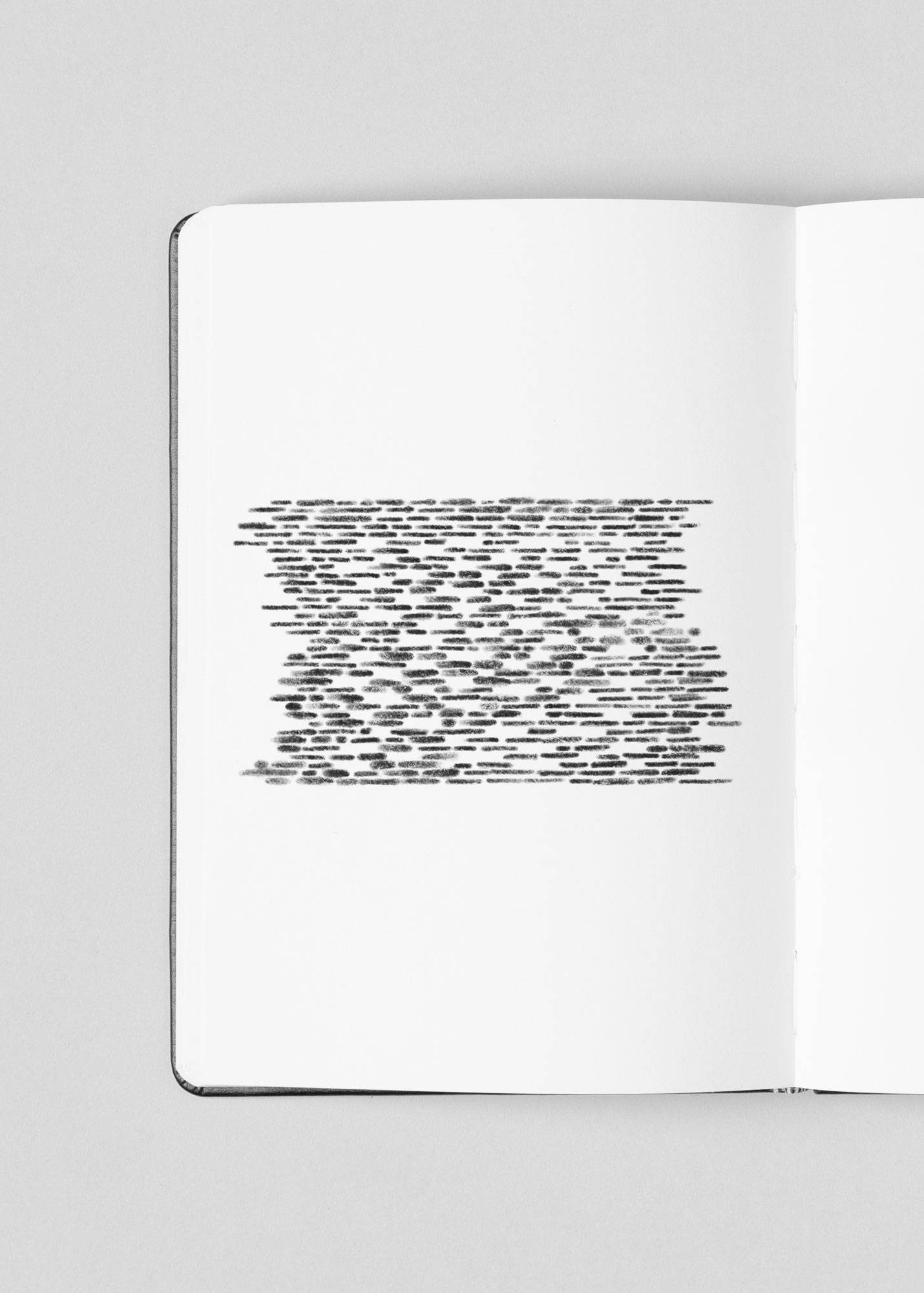 1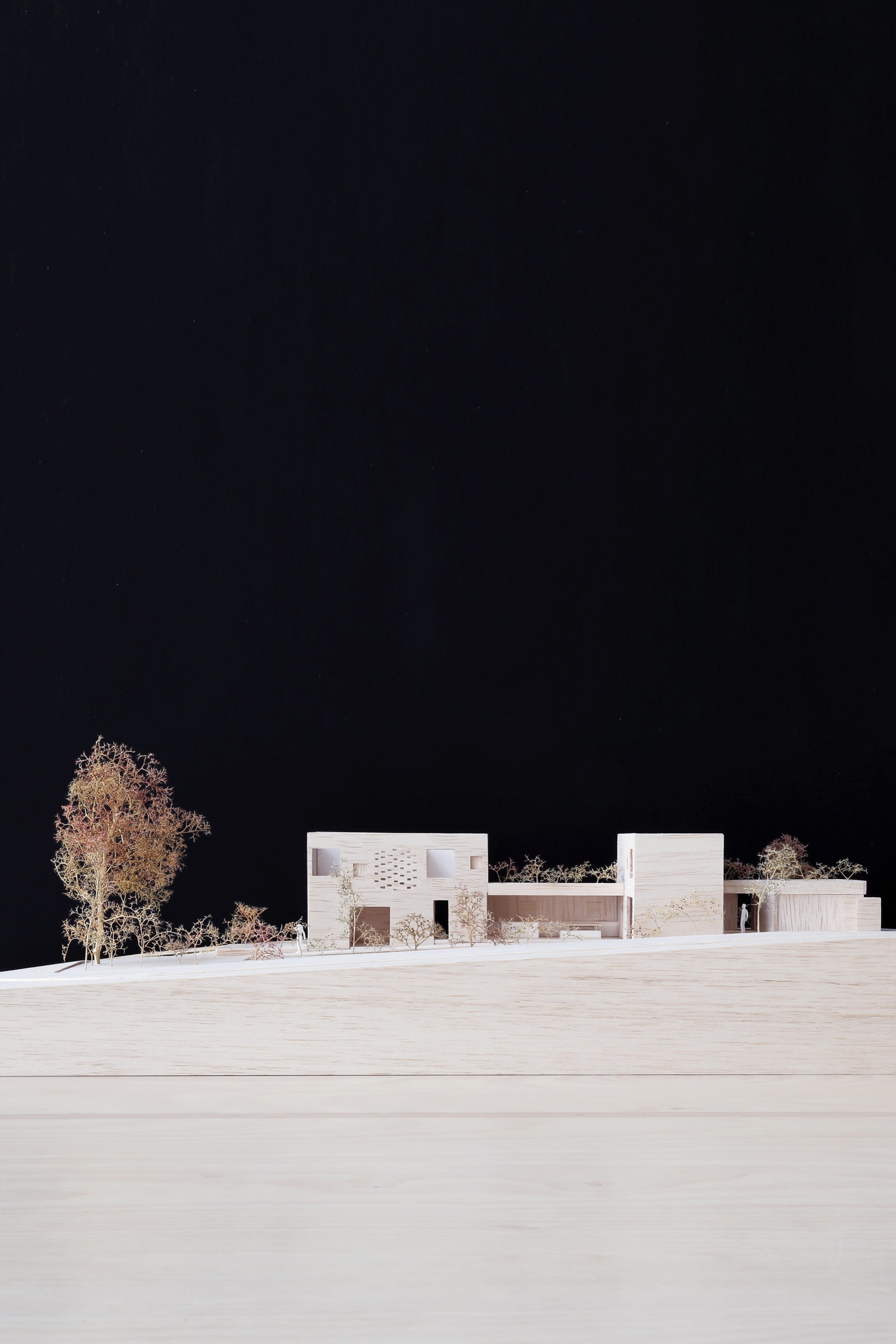 2
Our sustainability approach focused on achieving longevity and maintaining carbon neutral operations. We integrated passive design strategies throughout the building, utilising cross and stack ventilation, thermal mass, retractable shading, and double glazing. The home is also all electric and runs off a heat pump system, meaning its heating and cooling, hot water, and pool heating are all solar-powered. Underfloor hydronics make use of the home's dense materials, running on a reverse cycle to offset summer's inevitable heat and prevent winter's chill. The hydronics establish a stable, ambient temperature, meaning that the house feels comfortable year-round. 
This project, like all of our builds, was the work of many talented hands. Our structural engineer preserved the design's integrity through clever and ambitious engineering solutions. Folk Studio, the project's interior designer, brought tactility and whimsy to the interior finishing, while Lindy Hulton Larsen, our landscape architect, realised our client's brief to 'take the home's palette into the garden.' Russ Davis and his team at Avalon Constructions worked with grace, ingenuity, and craftsmanship. Credit also extends to each of subcontractors, including our bricklayer, who was instrumental in testing the hit-and-miss brick screens via 1:1 mock-ups on-site.
Curl Curl House references a far-flung city to create a mature and understated home. The design elegantly reconciles two common contexts found in Sydney: the brick suburbs and the surf coast. The result is a relaxed yet ambitious work of architecture that is referential and unique, and yet aspires to timelessness.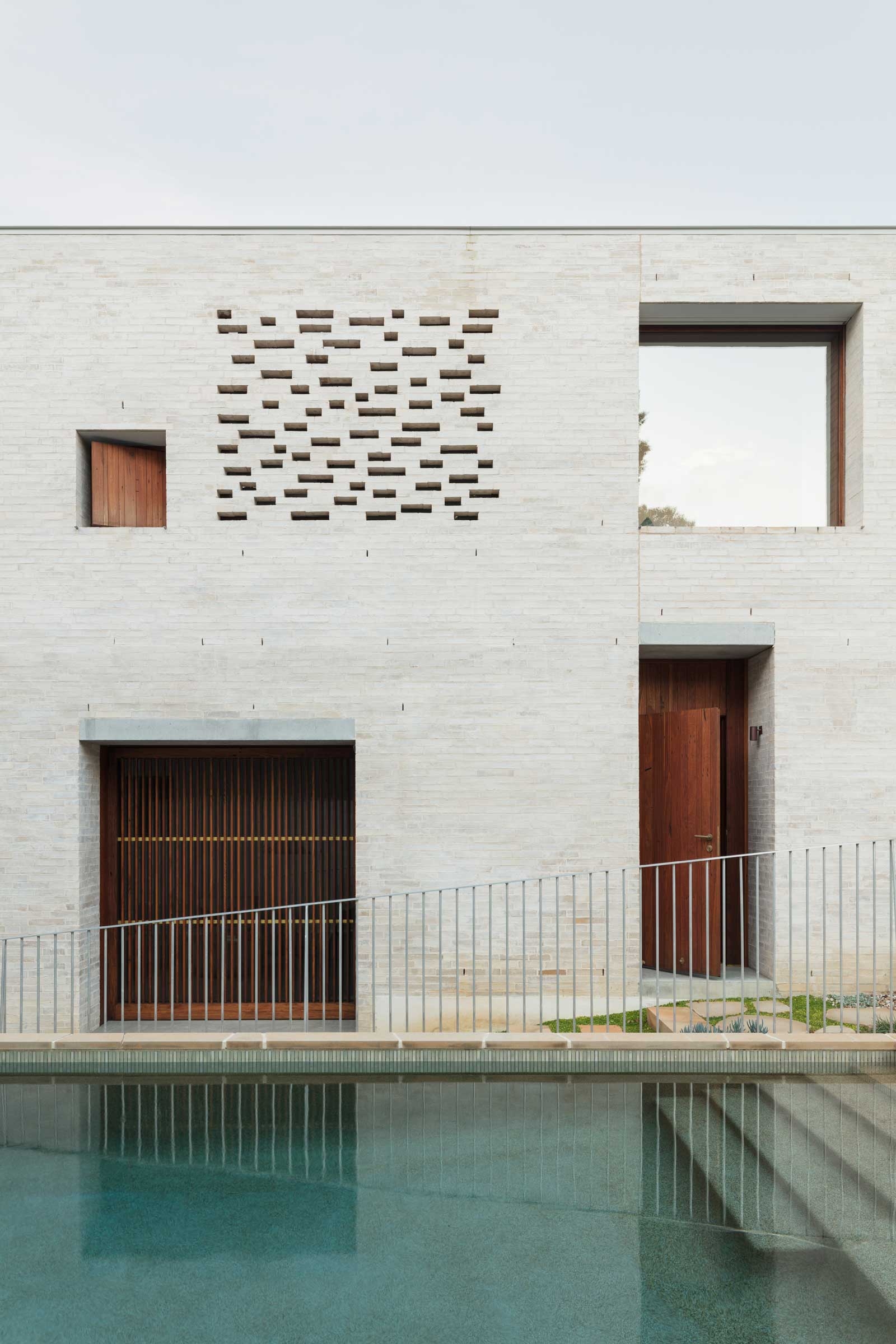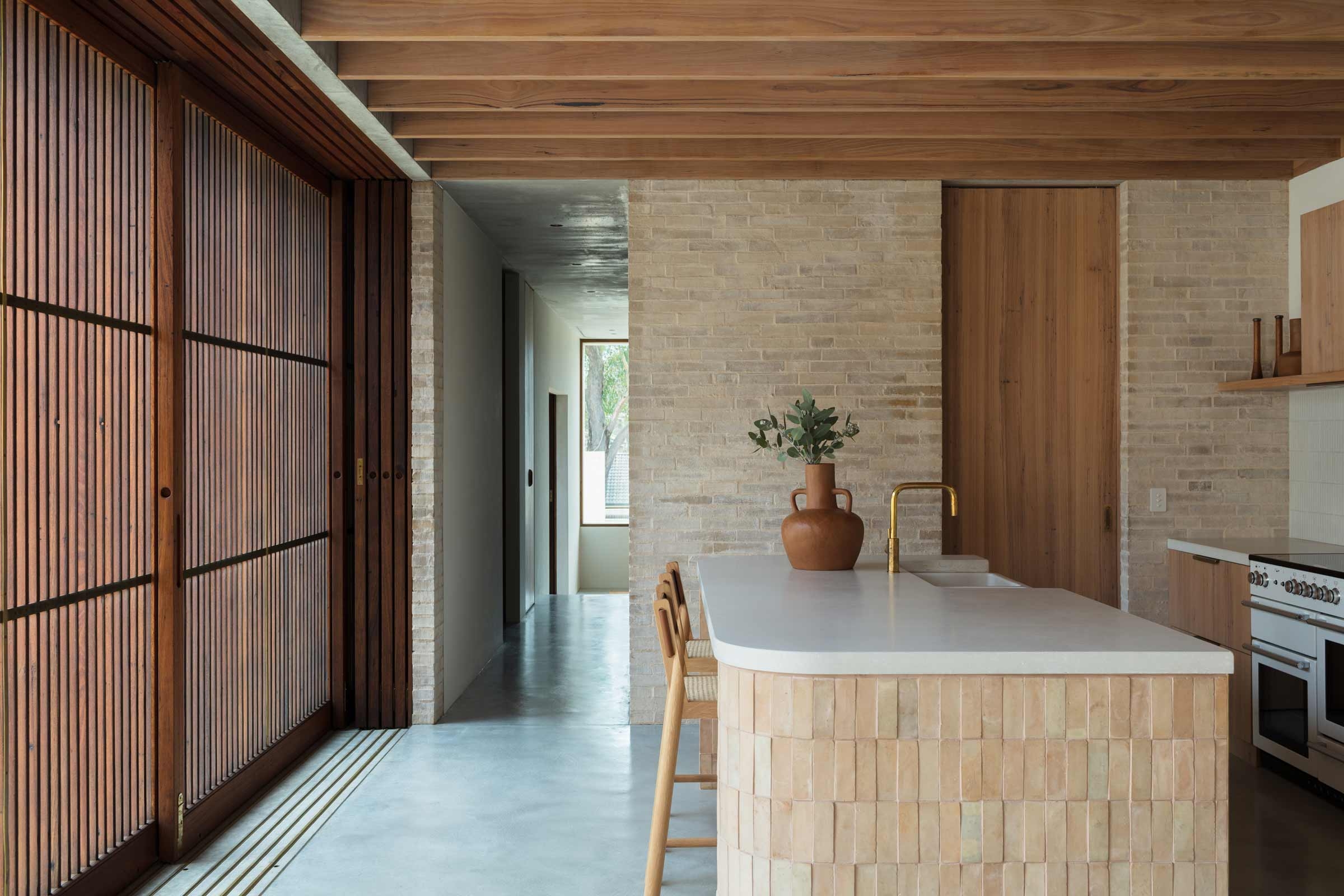 1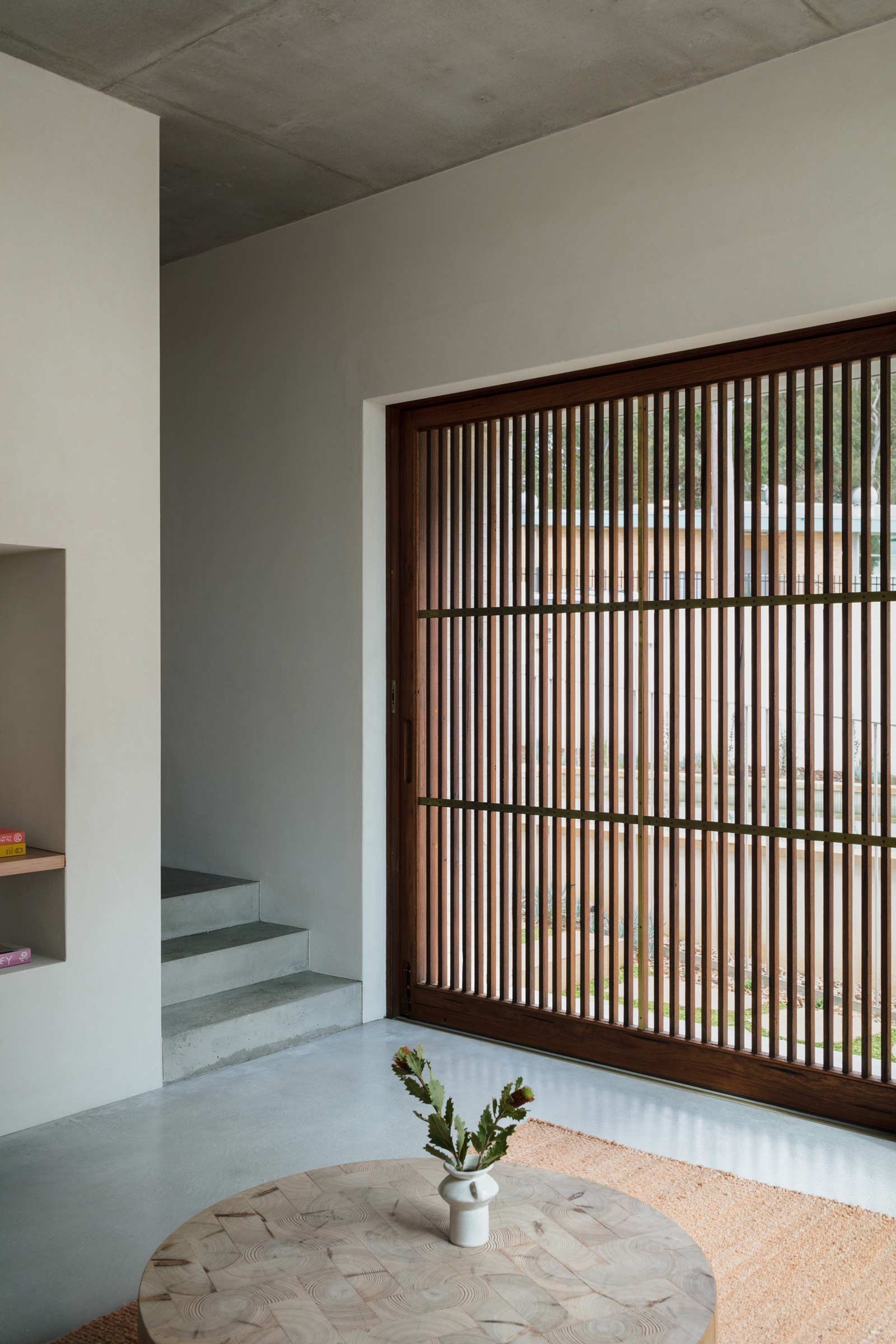 2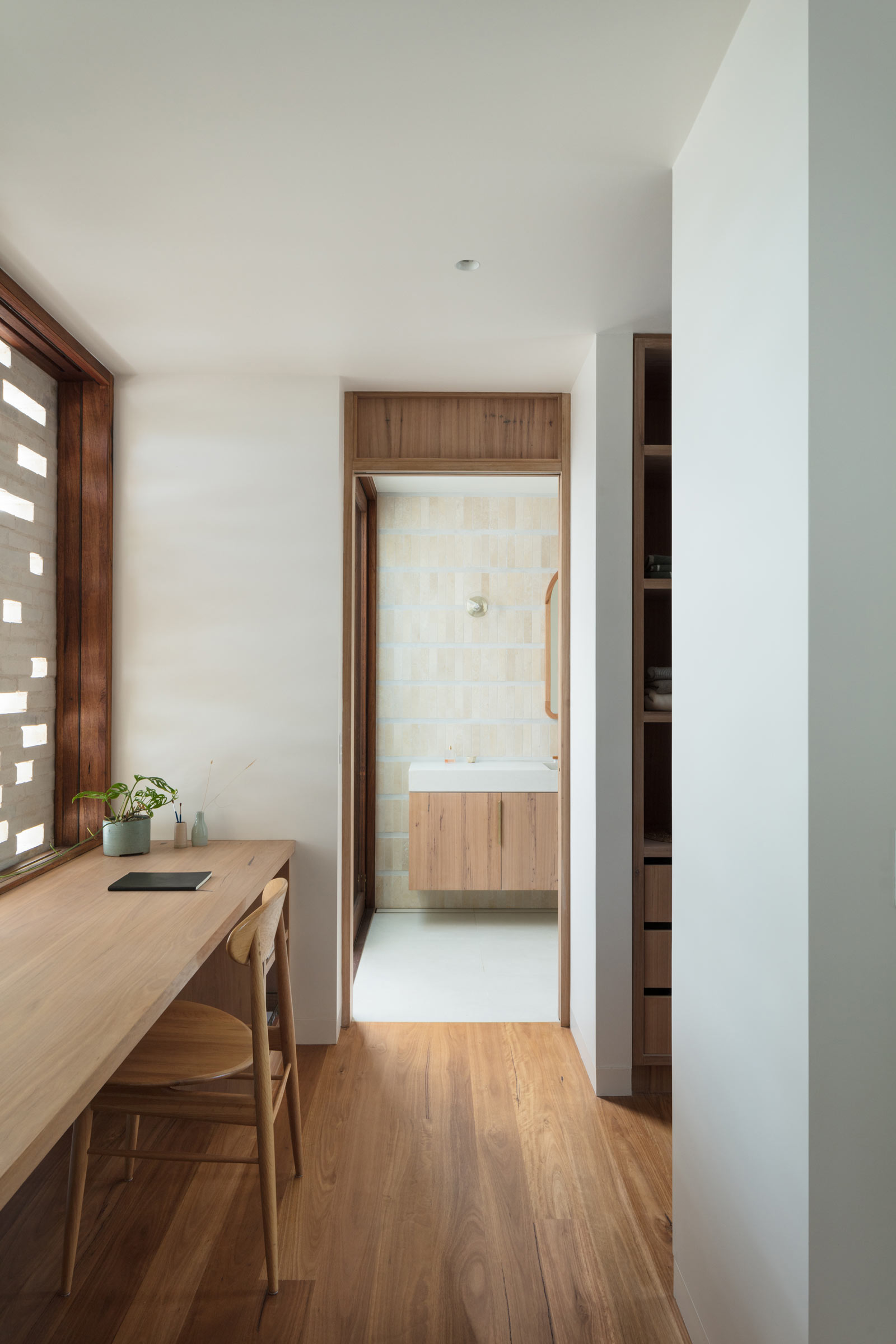 1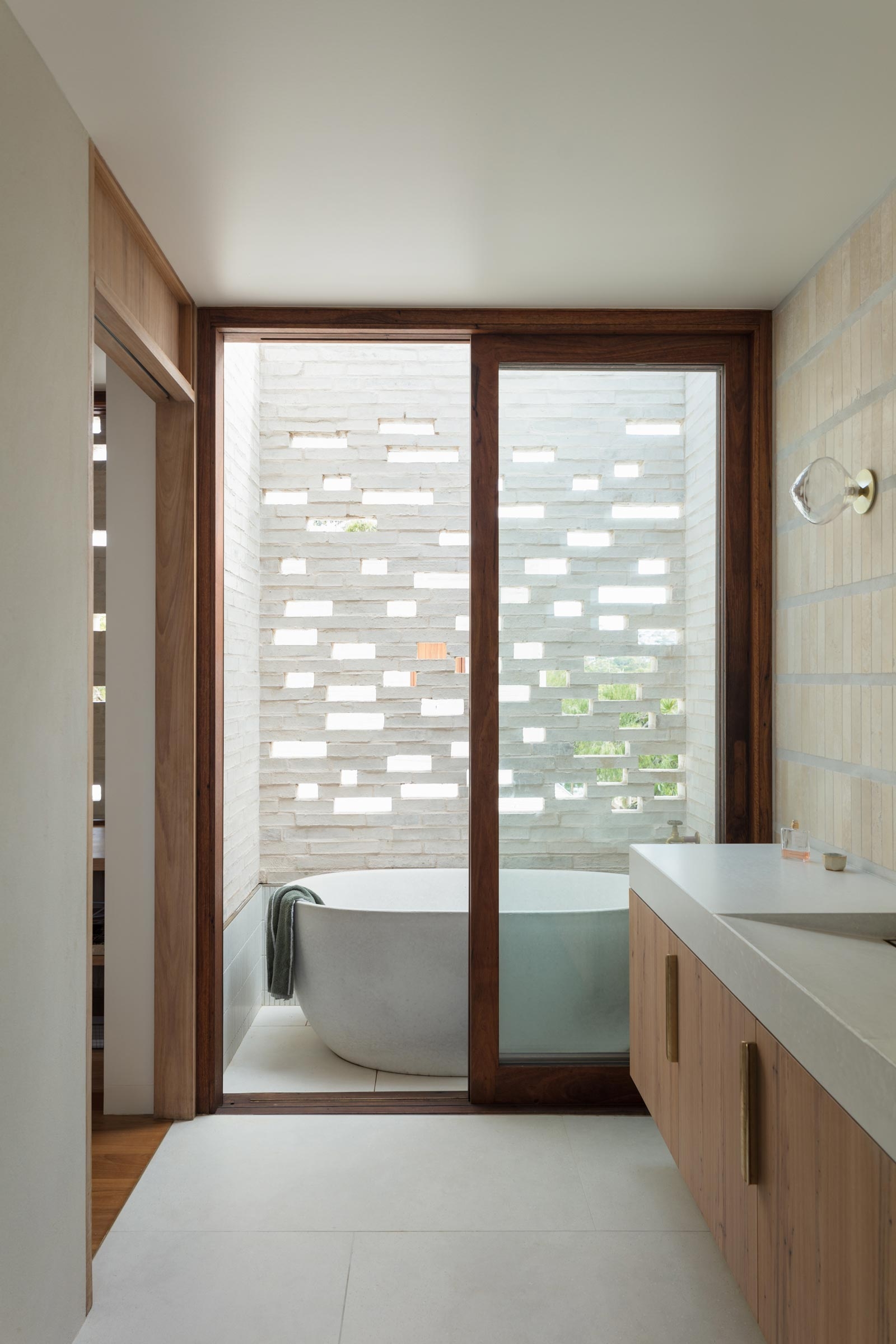 2